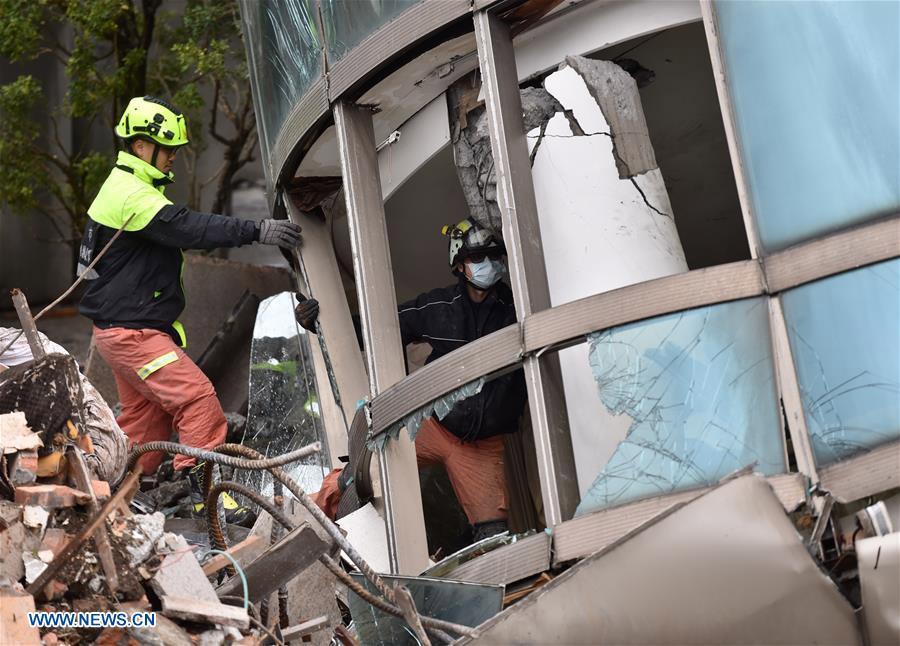 Rescuers enter the damaged Yun Men Tusi Ti building in Hualien, Taiwan, Feb. 8, 2018. (Photo/Xinhua)
Four tourists from the mainland had been confirmed dead as of Thursday morning after a magnitude 6.5 earthquake hit Taiwan's Hualien county..
Three of the dead, all female, were found in the damaged Yun Men Tusi Ti building. Another female tourist was rescued from the same building Wednesday, but was declared dead that evening..
Rescuers said five other mainland tourists were still trapped in the building, four adults and one child..
So far, no signs of life have been detected from the room. Rescuers said they could not currently enter the room safely..
Prev Button
Next Button