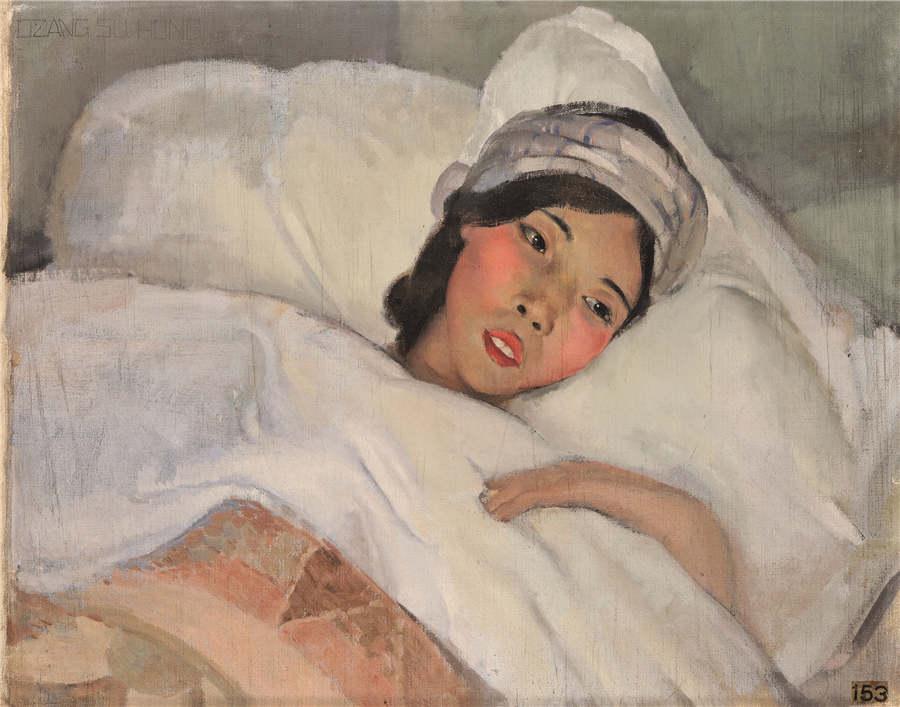 Feverishly Sick, by Chang Shuhong, CNAP collection (Photo provided to China Daily)
Chang depicted his first wife, Chen Zhixiu. Both studied at the ENSBA in the 1930s.
Chang won prizes at salons while he lived in Europe. But after he returned to China, he was devoted to the preservation of Dunhuang art. He was the first director of the Dunhuang Academy.
This portrait is being shown in China for the first time.
The Academy and Salon exhibition, now on at the National Museum of China, claims a rare opportunity for the Chinese audience to see works from the collections of two important French institutions: the prestigious Ecole nationale superieure des Beaux-Arts (ENSBA) and Centre national des arts plastiques (National Centre for Visual Arts, CNAP).
An important reason to juxtapose their holdings of artworks is help people understand how art academies, competition exhibitions and public collections combined could give a boost to artists' careers.
The 370-year-old ENSBA nurtured generations of great artists whose paintings and sculptures won prizes at salon exhibitions and government-sponsored prizes, such as the Grand Prix de Roma.
And later, their works entered the collection of CNAP, founded in 1791 as an important means to enrich France's national collection of art. These artworks are exhibited at museums and public spaces both in and outside France.
Here are five paintings from the Academy and Salon exhibition that will deeply touch you.
Prev Button
Next Button