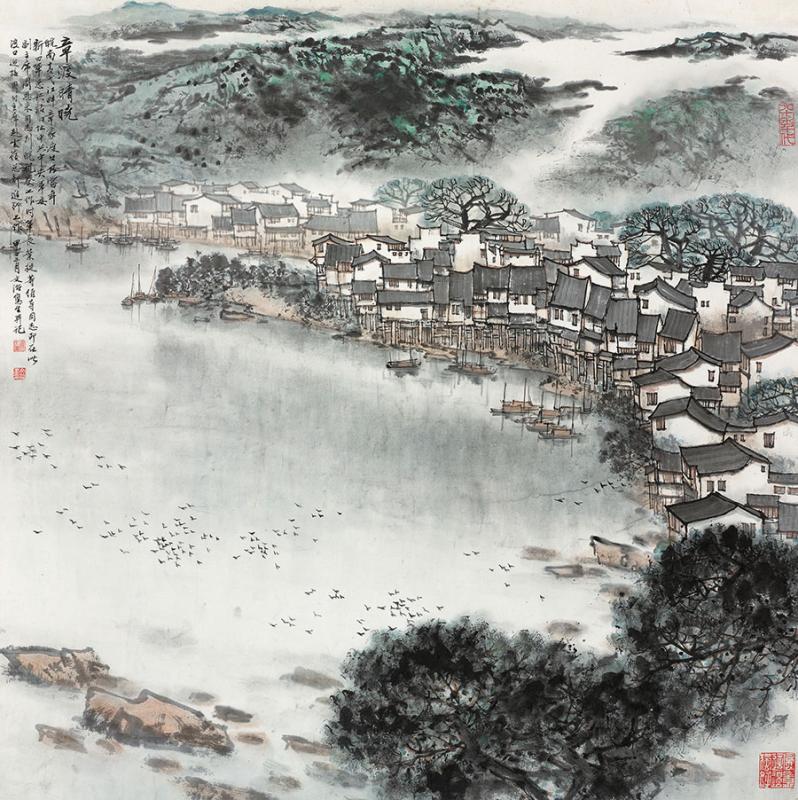 A painting by Song Wenzhi (Photo provided to China Daily)
In 1960, a group of painters from Nanjing, East China's Jiangsu province, embarked on a journey across the country. It was led by modern master Fu Baoshi (1904-65), who, together with his team mates hoped to find ways to adapt the classic Chinese mountain-and-water genre of painting to the needs of a new time.
Through their work during that year, the traveling painters dropped the aloof nature of the mountain-and-water paintings, and instead made such scenes more of backdrops for depicting the socialist construction around China then and the lives of common workers and people in the countryside.
The tour produced dozens of quality paintings, which breathed new life into the old genre and led to the establishment of the New Jinling (ancient name of Nanjing) school of painting.
The National Art Museum of China is now holding an exhibition on the works of the new school. It runs through Feb. 26.
Prev Button
Next Button