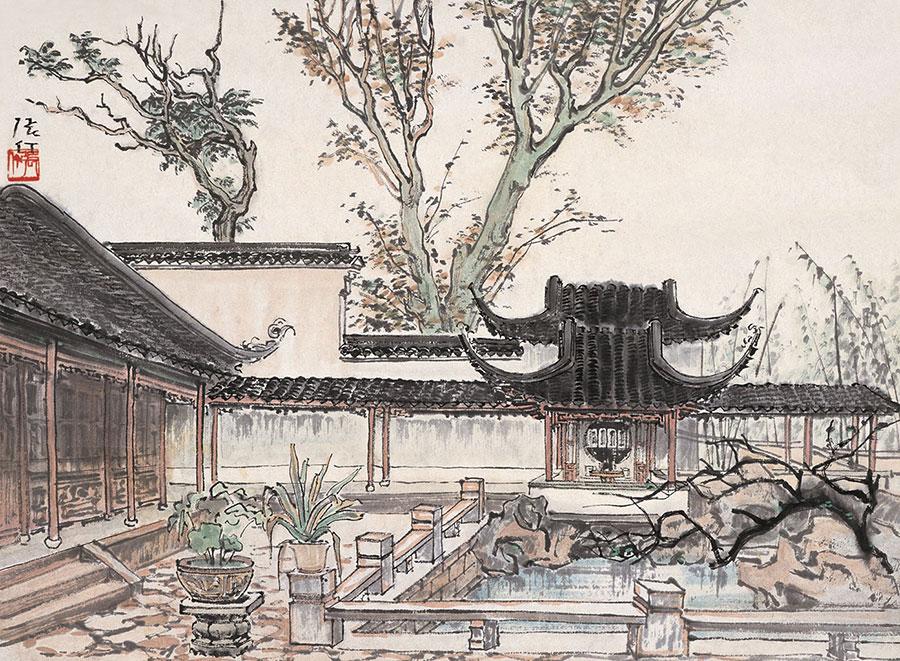 Suzhou Gardenby Zhang Ding (Photo provided to China Daily)
Amid the chaos and conflict of the first half of the 20th century, arose many art masters in China who endeavored to continue the country's artistic legacy and cultural spirit.
A seminar held on Monday in Beijing reviewed the achievements of five of these artists who marked their centennial birth anniversaries in 2017: Pan Tianshou (1897-1971), Li Hua (1907-94), Li Keran (1907-89), Ye Qianyu (1907-95) and Zhang Ding (1917-2010).
Held by the China Artists Association, the meeting was attended by the heads of major national art museums and institutions, leading scholars of Chinese art history and the families of the featured artists.
Prev Button
Next Button