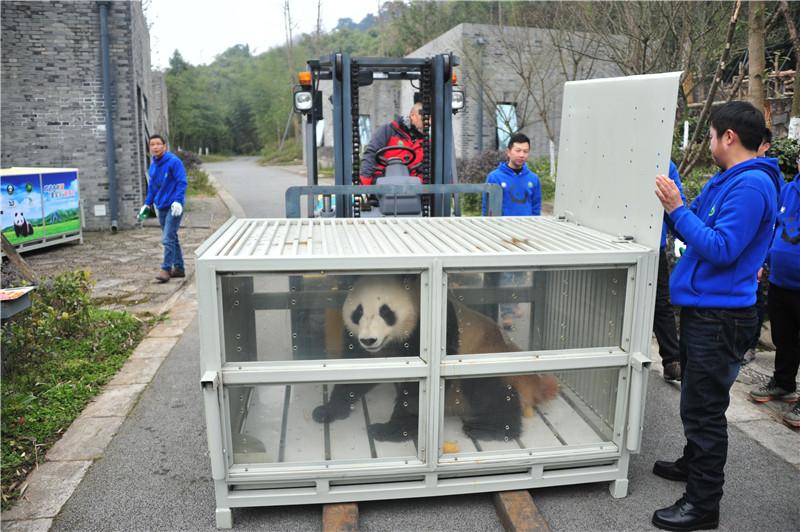 A giant panda is transferred to a vehicle in the Dujiangyan base, Sichuan Province, Jan. 17, 2018. (Photo provided to www.chinadaily.com.cn)
A pair of giant pandas from Southwest China's Sichuan province will reach Helsinki, Finland on Thursday for a 15-year joint research program.
At 9:24 a.m. on Wednesday, Hua Bao and Jin Baobao were transferred from their dens in the Dujiangyan base of the China Conservation and Research Center for the Giant Panda in Sichuan to a vehicle that was to leave for Shuangliu International Airport in Chengdu, capital of Sichuan Province, at 11 a.m.
They will leave the Chengdu airport at 6 am on Thursday and are expected to arrive in Helsinki at 10 a.m. on Thursday, local time.
During President Xi Jinping's visit to Finland in April 2017, China and Finland signed an agreement for joint research on giant pandas, and to send a pair of pandas to Finland to live in the Ahtari zoo for 15 years.
Prev Button
Next Button