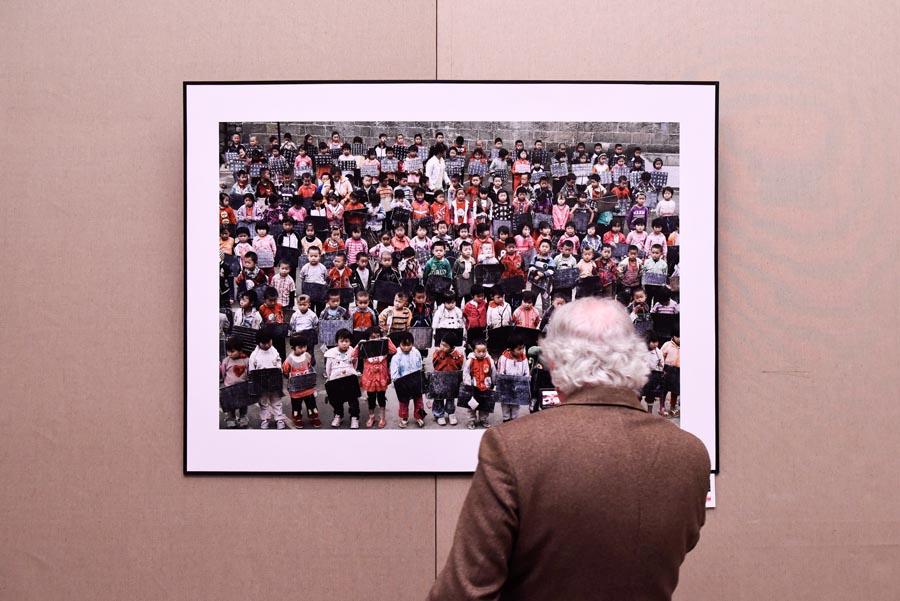 A visitor looks at a photo on display at exhibition Transition at the China Cultural Center in Paris. (Photo/Chinaculture.org)
A photography exhibition is being held at the China Cultural Center in Paris in commemoration of the 40th anniversary of China's reform and opening-up.
Titled Transition, the exhibition showcases more than 50 photographs by Chinese photographer Zhu Xianmin, portraying lives of ordinary Chinese people and the changes in their lives over the past 40 years.
From villagers in remote areas and city dwellers, to seniors, children and migrant workers, the photos capture different images of the real China.
"The various scenes presented in Zhu Xianmin's shots are a real portrayal of the transition in Chinese society and a presentation of Chinese people's lives in different time over the past over 40 years", wrote Li Shufeng, director of the Institute of Photography Art of the Chinese Academy of Arts, in a congratulatory letter.
Prev Button
Next Button