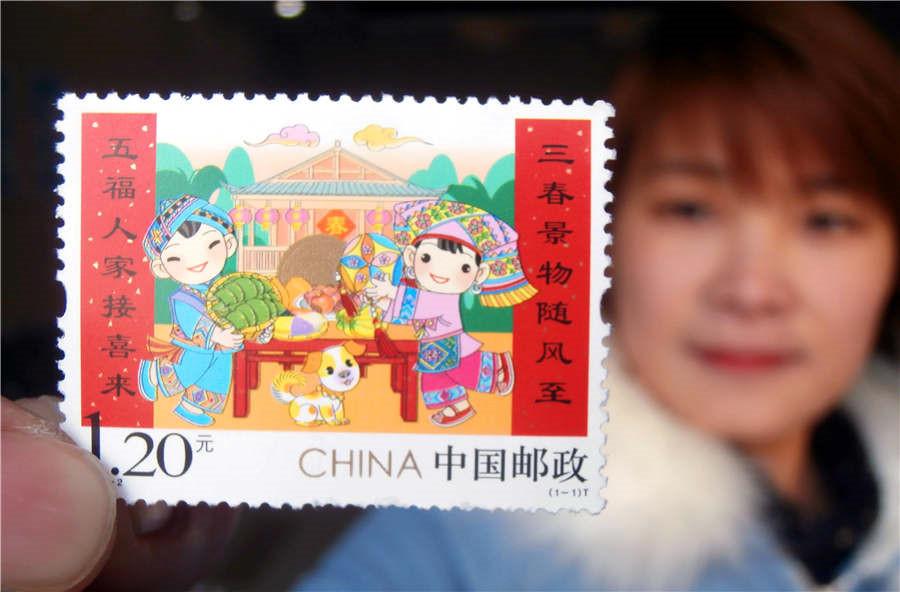 A collector shows the newly issued "New Year Greetings" stamp in Suzhou city, Jiangsu Province, Jan. 10, 2018. (Photo/Asianewsphoto)
China Post issued a set of special stamps titled "New Year Greetings" on Wednesday, which is the fourth set of the series. The stamp has one piece in one set, and nominal value of 1.2 yuan (18 cents).
On the stamp, cartoon figures Huanhuan and Xixi in ethnic costumes are offering New Year greetings at a residence of Zhuang ethnic group, creating a happy and warm festival atmosphere.
The stamp is designed by Wu Guanying, a professor from the Academy of Arts & Design of Tsinghua University, and the title is written by well-known calligrapher Ouyang Zhongshi.
Prev Button
Next Button