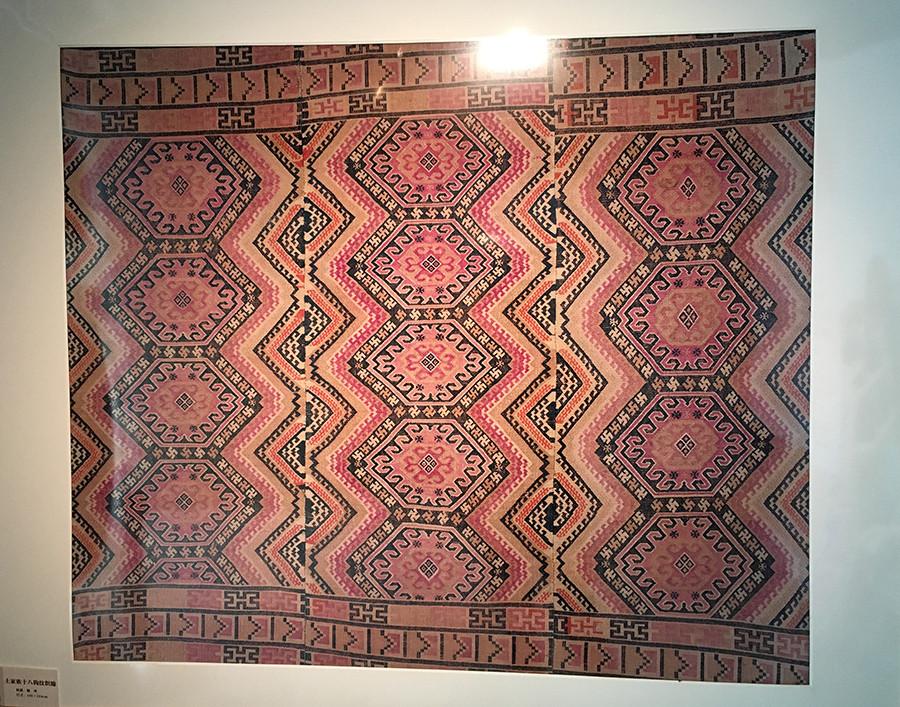 Xilan kapu pieces on display (Photo provided to China Daily)
An exhibition displaying fine brocades created by the Tujia ethnic group opened in the China National Women and Children Museum in Beijing on Dec. 20.
On display are 156 pieces collected from Tujia communities around the country.
A highlight is a piece given to Mao Zedong by a female Tujia artisan in 1950. A 4.5-meter-long, 1.5-meter-wide work on display took nearly 100 craftspeople five months to finish.
The show also exhibits 300 photos of Tujia villages and short videos introducing traditional brocade-weaving techniques. Artisans will also stage live demonstrations.
Over 8 million Tujia people live in China, mostly in Hunan, Hubei and Guizhou provinces, and Chongqing municipality.
The exhibition on the xilan kapu Tujia-brocade variety was organized by the China National Women and Children Museum and the Chinese National Museum of Ethnology. It ends on Jan. 20.
Prev Button
Next Button