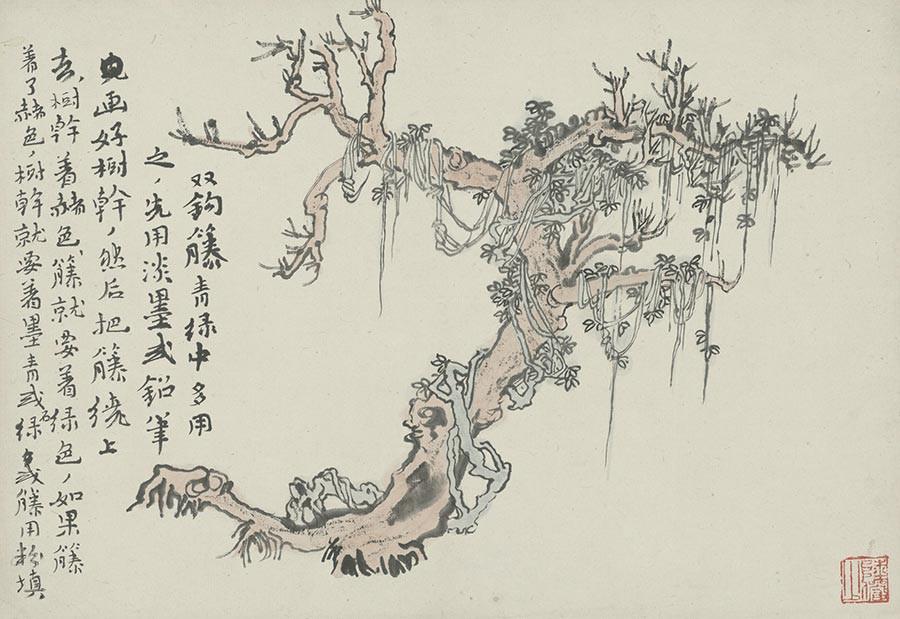 A painting by Lu Yanshao (Photo provided to China Daily)
The period between the mid-19th century and the early 20th century witnessed the emergence of several regional schools of Chinese ink-brush painting, such as the Jingjin school, which formed in Beijing and Tianjin, and the Jingling school, which prospered in Nanjing, East China's Jiangsu Province.
Other prominent entity, the Haipai school, was heralded by painters and scholars who gathered in Shanghai from its neighboring areas.
They were attracted to the economic center of modern China, and their creativity gave a boost to Shanghai's art landscape.
Zhejiang Art Museum in Hangzhou is showing selected paintings from its collection of the Haipai oeuvre through Dec. 26.
Featured artists include the school's representatives such as Ren Bonian, Xu Gu and Wu Changshuo, many of whom hail from the province itself.
The Haipai school boasts a vibrant, understandable style that attests to the taste of a rising citizen group in the last century.
Prev Button
Next Button