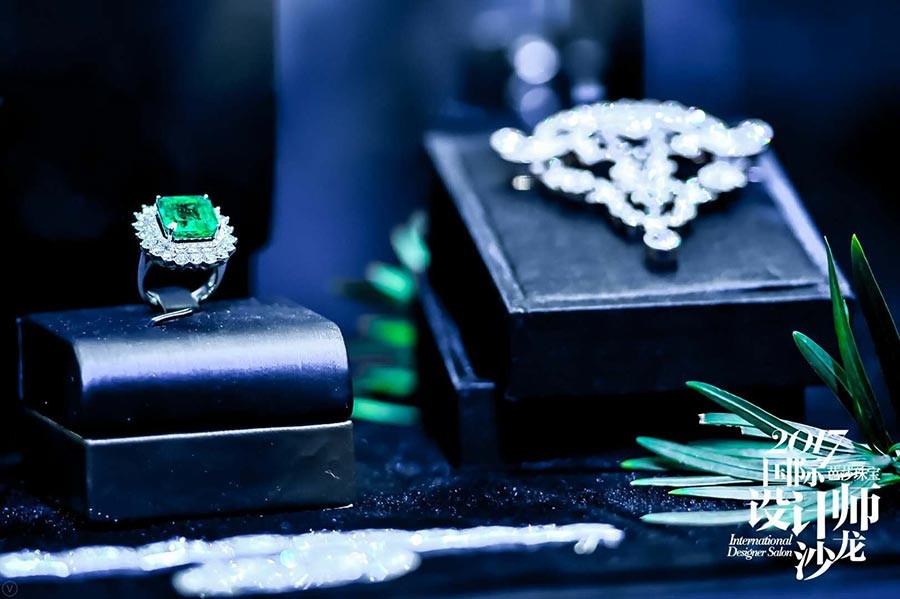 The 2017 Bazaar Jewelry International Designer Salon takes place at Beijing's trendy 751 D Park area from Dec. 8 to 11. (Photo provided to China Daily)
The four-day jewelry exhibition, organized by Harper's Bazaar Jewelry magazine in China, invites the public to take a closer look at jewelry design, appraise fine designer collections, discover the stories behind designers and artists, and see "smart" jewelry with high-tech functions.
The exhibition creates an elegant yet homey ambiance with afternoon teas, wine and followers for visitors who would like to take time to appreciate the rich aesthetic and artistic values of jewelry.
Another highlight is a jewelry charity auction, with donations going to Fuyang Aids Orphan Salvation Association in Fuyang city of Anhui Province in the hope of helping poor orphans affected by AIDS gain a better life. Bazaar Jewelry also launched an online fundraising platform where buyers can donate to the association in Anhui by purchasing the specially designed brooches.
Prev Button
Next Button