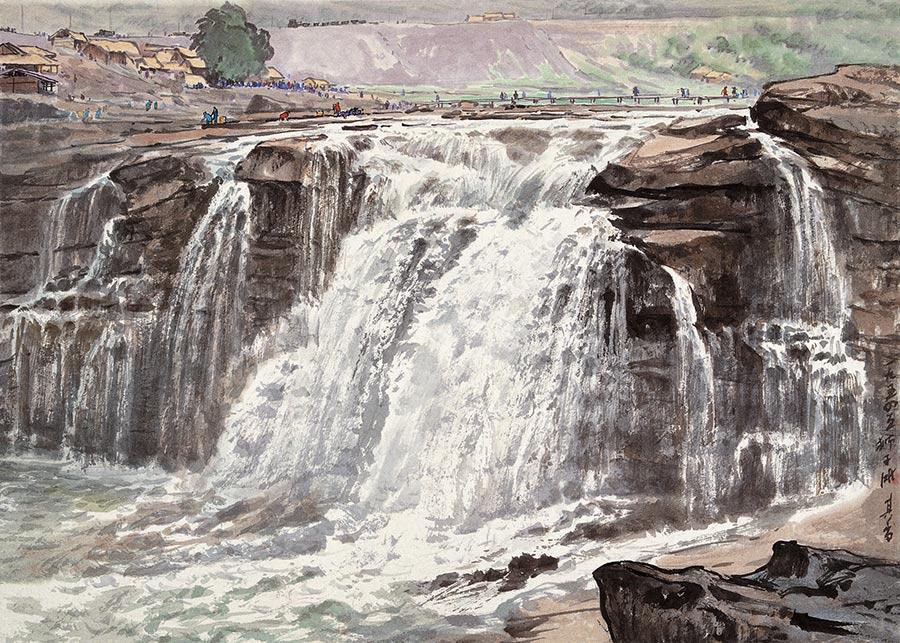 A painting by Zong Qixiang. (Photo provided to China Daily)
The National Art Museum of China (NAMOC) in Beijing recently received a donation of 71 paintings created by Zong Qixiang (1917-99), an established painter and educator, from his family.
It was the family's second donation since they gave 36 ink-brush paintings and watercolors of Zong to the same museum in 2005.
A selection of these artworks is now on show at an exhibition at NAMOC through Sunday.
The exhibition, Born to Painting, marks the centennial anniversary of Zong's birth.
The works on display include Zong's most famous ink-brush series of Chongqing's night view. He began the exploration when he took shelter in the city some 78 years ago during the War of Resistance Against Japanese Aggressions (1931-45).
He applied varying shades of ink and also, he adopted the liubai (leaving blanks) technique to indicate the graduation of brightness in dark night. He was thus able to show the twinkling lights of Chongqing, the houses layering on the mountain slopes, the ragged hilly paths and chaotic streets.
All through his life, Zong embraced a deep love of nature which eventually burst upon his strokes.
He once told his students at the Central Academy of Fine Arts that, "If you see the world from the perspective of other people, without the critical thinking of yourself, you will end up being nobody".
Prev Button
Next Button