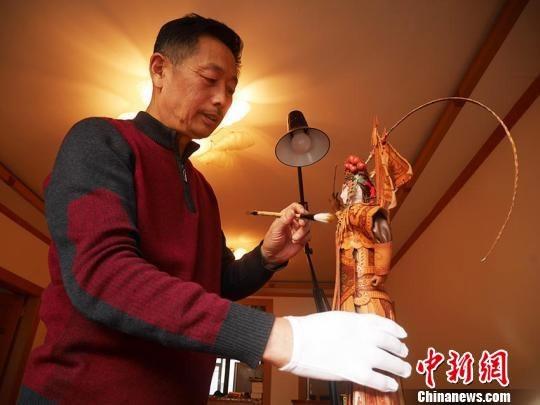 By teaching himself and constantly improving his craft for years, 65-year-old Wang Huaimin in northeastern China's Jilin City has carved many Chinese opera figures on leather. (Photo/China News Service)
He has carved Chinese woman warrior Mu Guiying and the Monkey King on leather, as well as animals, integrating creative calligraphy and handmade leather art.
The retired soldier started to learn leather carving in 1976 with the painting knowledge he learned as a child. He was later inspired to integrate fine art, cutting, carving, and woodwork to innovate the technique.
Prev Button
Next Button