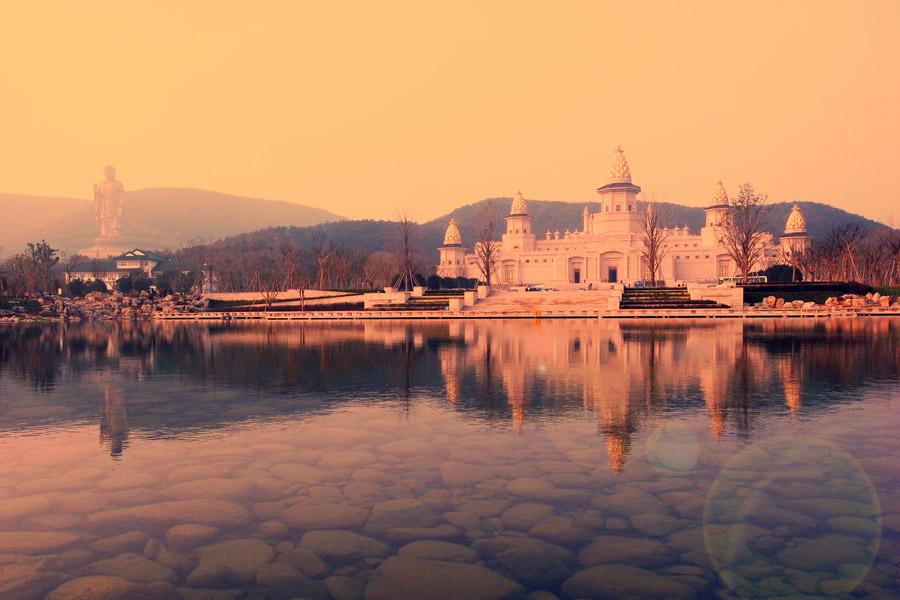 A mirror image of the Fangong Palace at Lingshan Scenic Spot is reflected on the water in Wuxi city, East China's Jiangsu Province, Nov. 15, 2017. (Photo provided to chinadaily.com.cn)
After undergoing year-long repairs, Fangong Palace in Lingshan Scenic Spot of Wuxi city in East China's Jiangsu Province was officially opened to the public on Wednesday.
A fire damaged parts of the palace in November 2016, destroying many exquisite, contemporary Buddhist artworks. More than 2,000 artists worked on the restoration, which cost almost 200 million yuan ($30 million).
Lingshan is the permanent host site for the World Buddhism Forum and attracts millions of tourists every year.
Prev Button
Next Button