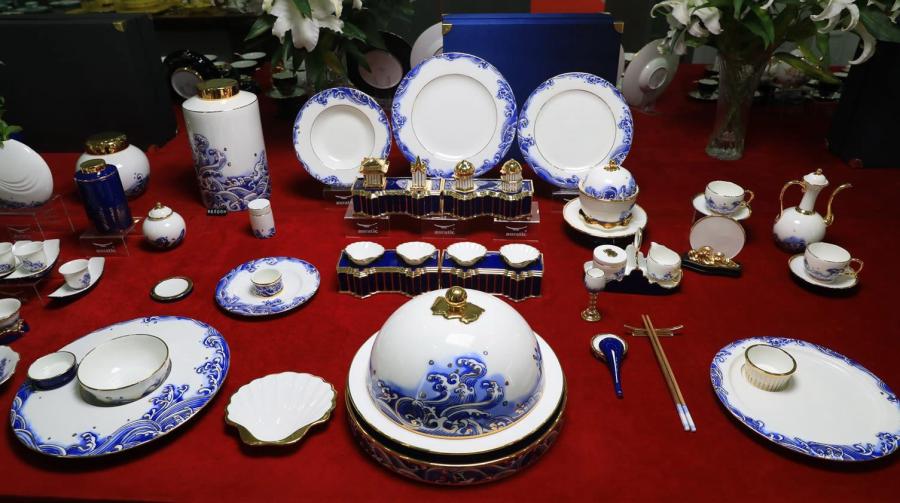 The set of tableware named "Pearl from the Sea" is especially designed for the state banquet. (Photo/CGTN)
The inspiration behind the design comes from the picturesque Gulangyu Island in Xiamen city, a famous tourist spot that had just been included in the UNESCO World Heritage list in July, 2017.
On the lid of the main course plate is a golden mark in the shape of the island, surrounded by sea wave patterns.
This set of tableware includes dozens of pieces, which have been made into different shapes, each inspired by Gulangyu Island, such as shells, boats, and pavilions.
"State banquet is a ceremony, so the ceramics are more for show than for daily use," Huang Chunmao, designer of the tableware told CGTN. "The biggest challenge is figuring out how to feature elements of the host city yet not turn it into a tourist souvenir.
Prev Button
Next Button