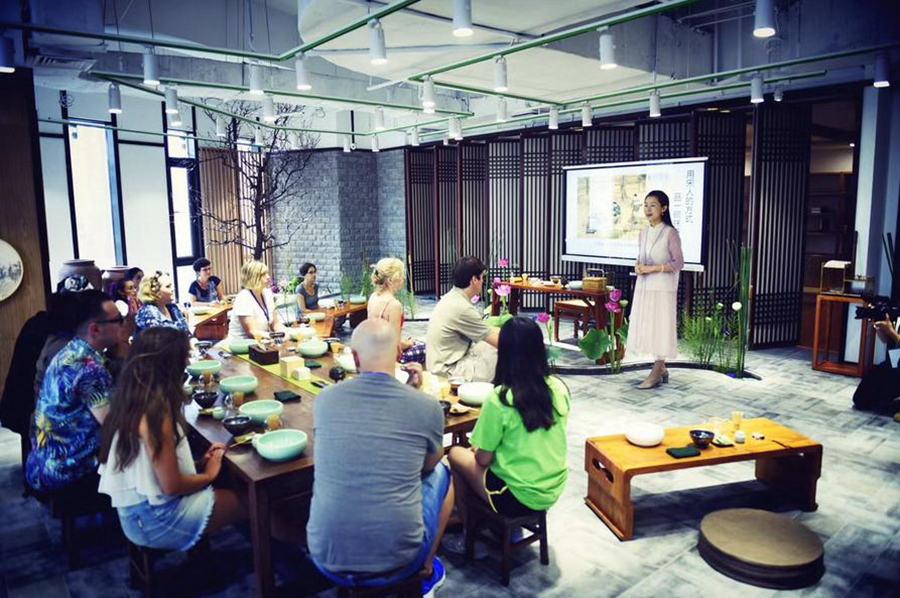 Students visit the Song Ching Ling International Experience Center to learn about Chinese tea culture, traditional textile processes, and techniques for making blue and white porcelains. (Photo/Chinaculture.org)
Sixty-five students from 23 countries are visiting Beijing to experience Chinese culture on a tour of the country organized by the Bureau for External Cultural Relations of the Chinese Culture Ministry.
The program, named Experience China – 2017 China Cultural Center Students Award Tour, selected outstanding students from Chinese cultural centers worldwide and offered them field trips to major Chinese cities to get the most authentic understanding of China.
Prev Button
Next Button