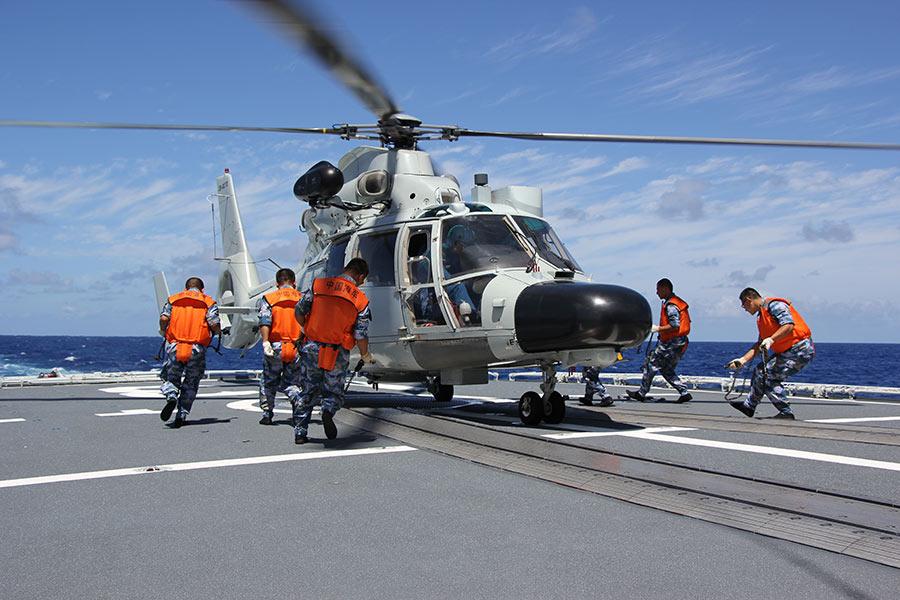 Technicians quickly perform a maintenance check on a helicopter. (Photo provided to chinadaily.com.cn)
Editor's note: The independent aviation regiment from the North Sea Fleet has made its mark in its 53 years. As the first carrier-based helicopter force of the Chinese People's Liberation Army, the regiment has successfully completed many missions, including escorting shipping vessels in the Gulf of Arden and recovering the data module of a long range carrier rocket.
Veteran pilot Hu Baoliang has captured scenes from life in the regiment.
Prev Button
Next Button