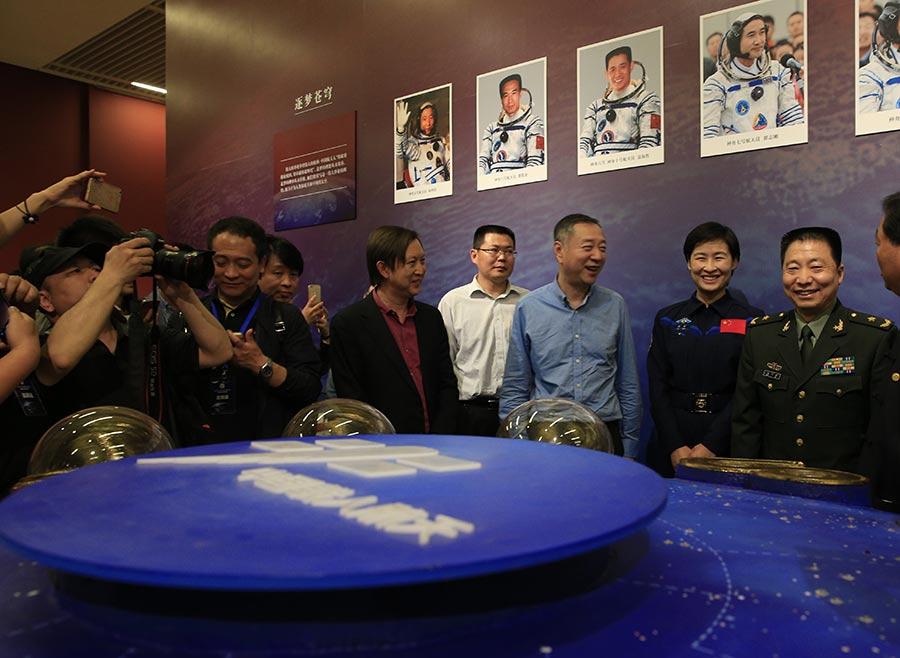 Chinese astronauts Yang Liwei (right) and Liu Yang (second from right) at the exhibition opening. (Photo/China Daily)
A survival kit that China's first astronaut Yang Liwei used, a giant parachute that brought the re-entry module of the Shenzhou V spaceship to Earth and wreckage of rockets are on show at an Aerospace Objects Exhibition at the National Museum of China.
The Beijing exhibition was opened on April 24 to mark the second China Aerospace Day, and runs through May 25.
The exhibition features 63 objects from National Museum of China's collection and 10 objects on loan from the China Manned Space Agency, as a testament to the country's ambitious aerospace project.
Among the exhibits is an installation which bears the palm prints of China's 11 astronauts who have gone into space.
Prev Button
Next Button