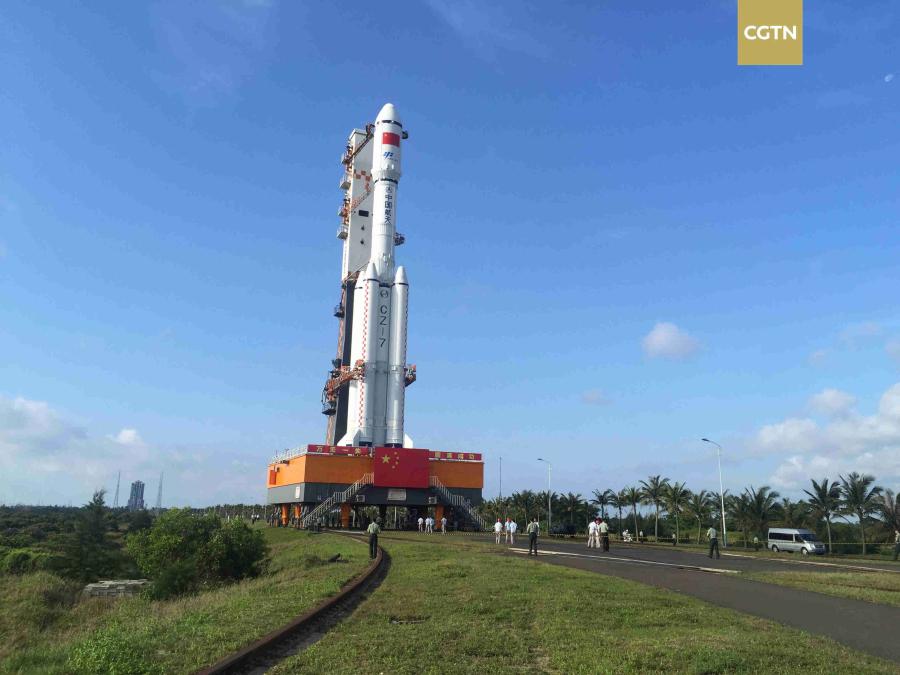 Vertical transportation of Long March-7 Y2. (Photo by China Aerospace Science and Technology Corporation)
A Long March-7 Y2 carrier rocket was transferred to the launch pad at Wenchang Satellite Launch Center, Hainan Province on Monday morning, ready for the launch mission of Tianzhou-1.
Tianzhou-1, China's first space cargo ship, will blast off before the end of April, to dock with space lab Tiangong-2 to refuel propellant in orbit, deliver supplies and carry out other space experiments.
The Long March-7 Y2 is a medium-sized rocket that can carry up to 13.5 tonnes to low-Earth orbit. It is able to carry cargo spacecraft and man-made satellites, and made its maiden flight in June 2016.
The launch of Tianzhou-1 will complete the second phase of the country's manned space program, a crucial step for China in its goal of building a space station by 2020.
Prev Button
Next Button