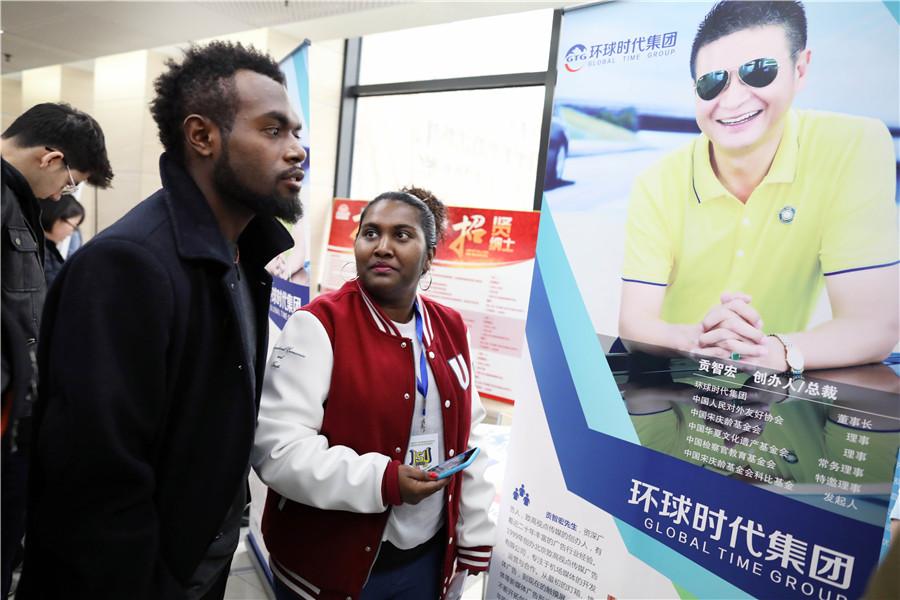 Foreign students studying in China attend a job fair held on the launch of the Cirrus Project in Beijing on March 23. The project was initiated by the University of International Business and Economics and Zhongguancun "Belt and Road" Industrial Promotion Association. (Photo/China Daily)
About 30 enterprises at Zhongguancun Science Park and more than 500 foreign students joined the recruitment fair.
The project is meant to provide talent resources for hi-tech Chinese enterprises, products and programs to go global, as well as to offer foreign students opportunities to train and work in Chinese companies.
Prev Button
Next Button