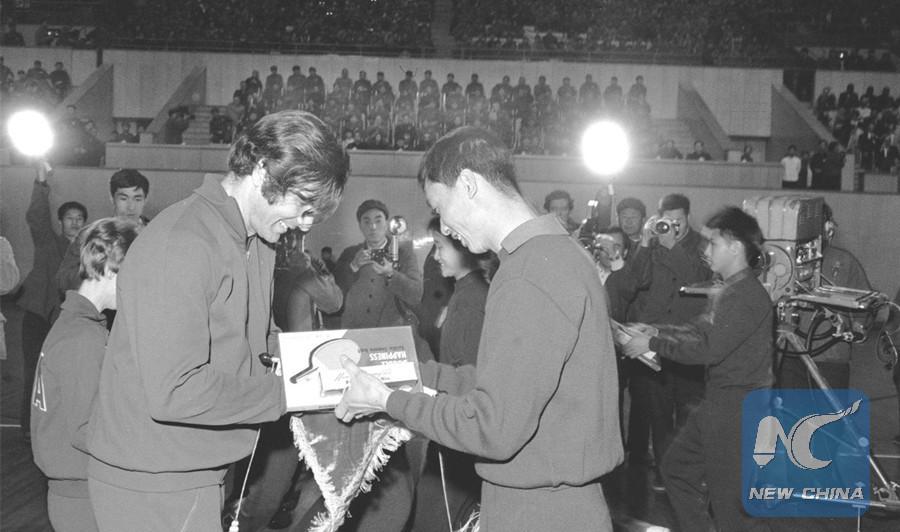 A file photo of Xinhua shows China and U.S. pingpong players exchange gifts at the welcome ceremony in Beijing, China for the visiting U.S. pingpong team on April 13, 1971. (Photo/Xinhua)

Chinese President Xi Jinping starts a four-day state visit to the United States Tuesday at the invitation of US President Barack Obama. The following is a chronology of highlights in China-U.S. relations over the past four decades:
-- April 10 - 17, 1971: A U.S. pingpong team visited China, as the first U.S. delegation to receive an invitation to visit China since 1949. The visit led to the restoration of China-U.S. relations which had been cut for more than two decades.
The "pingpong diplomacy" promoted the development of China-U.S. relations and changed international relations. As one comment described it, "the big globe was set in motion by a tiny globe."
Prev Button
Next Button