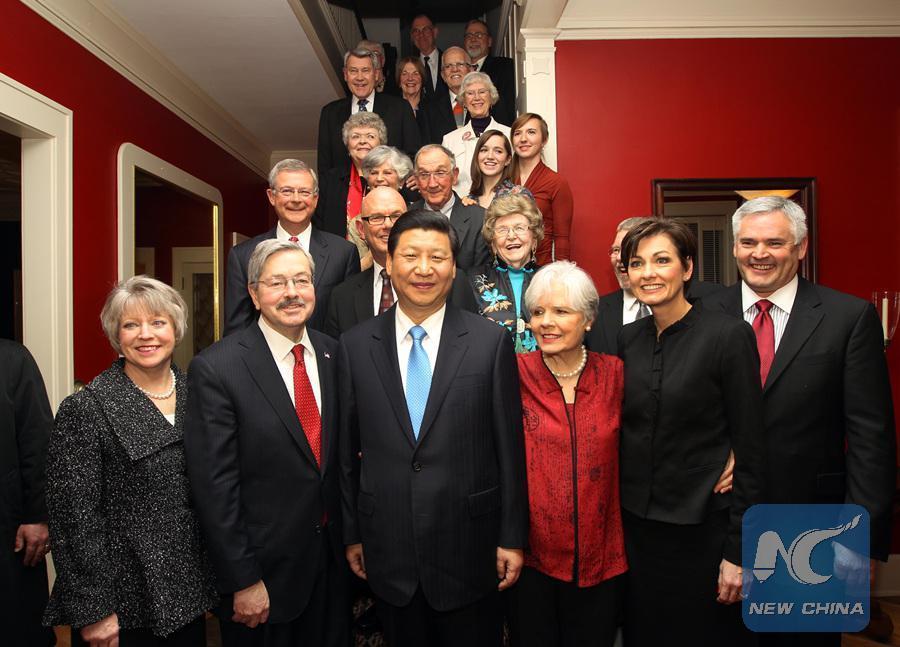 Then Chinese Vice President Xi Jinping (Front, C) and his old friends pose for group photos in Muscatine, Iowa, the United States, Feb. 15, 2012. (Xinhua/Lan Hongguang)

Xi Jinping is embarking on his first state visit to the United States as the Chinese president, but he is surely no stranger to the American people as it is actually his seventh trip to the country.
In the past three decades, Xi visited the United States six times, perhaps more than any of his predecessors. During the visits, his footprints extended from the cornfields of Iowa to the Annenberg Retreat at Sunnylands in California.
Thirty years ago, when a visiting Chinese official slept in Gary Dvorchak's bedroom while Dvorchak was away at college, no one imagined that the visitor would one day become China's president.
Prev Button
Next Button