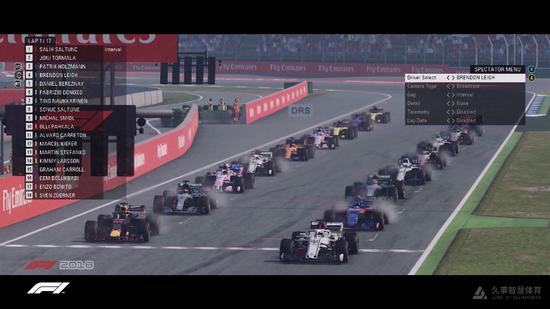 Formula One has announced on Wednesday that its Esports Series will arrive in China later this year for the first time, amid its 1,000th race to be held at the 2019 Chinese Grand Prix next week in Shanghai.
Players can sign up to join the virtual race through north, south, east and mid-west regions in the second half of the year. The final national champion and runner-up will join its global championship to compete with top racers.
"The China Championship will give a select number of the fastest and most skilled Chinese gamers automatic entry into the prestigious Pro Draft in 2020," F1 said.
According to Julian Tan, Head of Growth & Esports of F1, the move is expected to attract more fans through innovation, promote racing culture, as well as scouting F1 Esports talents in China.
F1 has more than doubled the prize money for this year's Esports world championship, which will commence next Monday, to 500,000 U.S. dollars (£381,534) compared to last year's 200,000 dollars.
More than 130,000 people have taken part in the game during the past two years, with the final last year watched by 5.5 million viewers online.
Britain's Brendon Leigh has won the titles twice, in 2018 with the team of real-life world champions Mercedes.