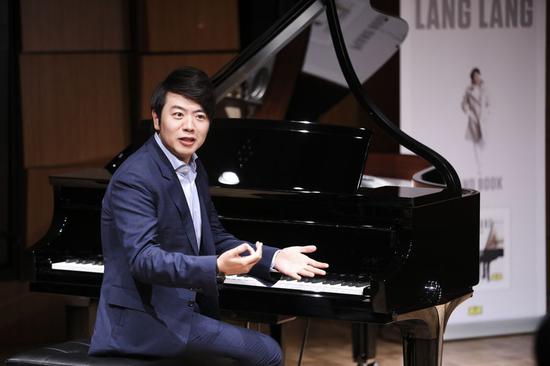 Pianist Lang Lang speaks during a press conference in New York, the United States, April 9, 2019. (Xinhua/Wang Ying)
Special: Battle Against Novel Coronavirus
China's Alibaba announced on Saturday that its leading live-entertainment service platform, Damai, and online video hub, Youku, will host an online concert series titled "Believe in the Future" to pay tribute to frontline medical workers.
The first show of the series will be available to stream for free on May 4 through a variety of platforms, including Youku, according to Megan Tung, Alibaba Group International Corporate Affairs.
Being a large collaborative effort initiated by China's largest digital entertainment platforms, including Weibo, Netease Music, Damai, Xiami and Tencent Music Entertainment Group, the concert will feature hundreds of Asia's biggest stars, including Coco Lee, Faye Wong, G.E.M., Jackson Yee, Lang Lang, Na Ying and Wang Feng.
The show will also include performances by special guests, including the Chinese national table tennis team, and feature stories from medical staff and volunteers who had been on the front lines fighting against the coronavirus.
Gao Xiaosong, a prominent Chinese musician as well as chairman of the Alibaba Entertainment Strategic Committee, will curate the event.