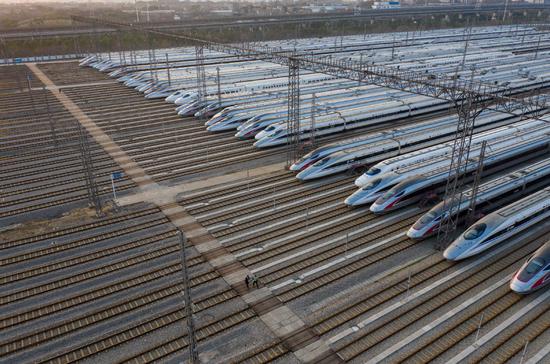 High-speed trains remain in their tracks at the Wuhan Railway Station on Feb 23. (Photo by Yuan Zheng/For China Daily)
Special: Battle Against Novel Coronavirus
Railway services will resume in Central China's Hubei province, the hardest-hit area of the country, in an orderly manner, according to the local train operator.
A total of 17 train stations in Wuhan, capital of the province, will resume operations to handle arrival trains on March 28, China Railway Wuhan Group said, adding the stations in the city will begin outbound train service on April 8.
Train stations in other areas of the province will resume passenger train service arriving in and departing from Hubei starting Wednesday, it said.