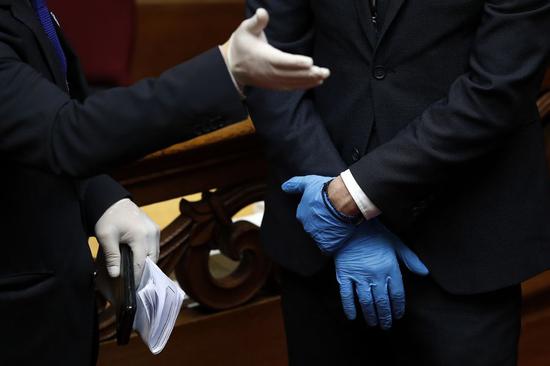 138875844_15841326860101n
Special: Battle Against Novel Coronavirus
The number of confirmed coronavirus cases outside China has increased by 7,488 to 51,767 in the past 24 hours as of Friday morning, according to the daily situation report released by the World Health Organization (WHO).
A total of 122 countries and regions outside China have reported 1,775 deaths from COVID-19 as of 10:00 CET Friday, an increase of 335 patients who lost their lives compared to the previous day.
Jersey, Reunion, Saint Vincent and the Grenadines, Cuba and Guyana have reported cases of COVID-19 for the first time up till Friday morning.
The number of confirmed cases worldwide has risen by 7,499 to 132,758, among which nearly 28,900 were reported in the European region.
WHO Director-General Tedros Adhanom Ghebreyesus on Friday said Europe has now become the epicenter of the COVID-19 pandemic, with more reported cases and deaths than the rest of the world combined apart from China.