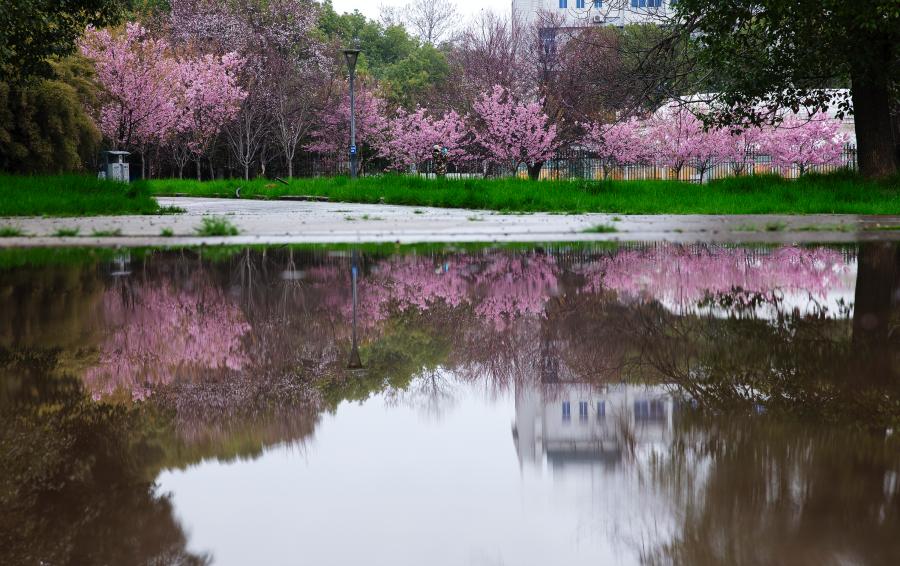 Reflection of cherry blossoms is seen in water at Wuhan University in Wuhan, capital of central China's Hubei Province, March 3, 2020. (Xinhua/Fei Maohua)
Wuhan University will offer an online sakura show during the flower season, as its campus remains closed amid the coronavirus epidemic.
The campus will be off-limits to the public, but the university will present a 10-day, cloud flower show for free during the blossoming season of its famous sakura flowers to meet the demand of its teachers, students, alumni and the general public, the university said in a notice Thursday.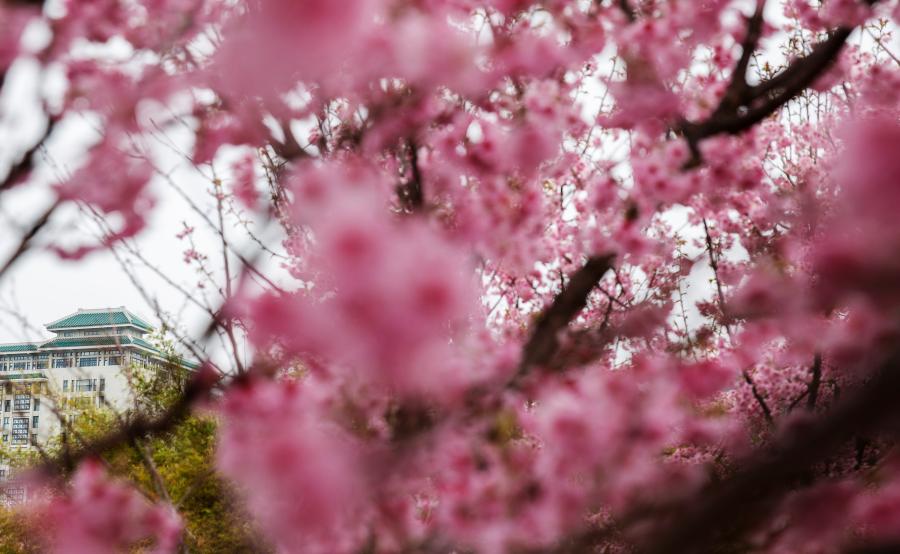 Cherry blossoms are seen at Wuhan University, March 3, 2020. (Xinhua/Fei Maohua)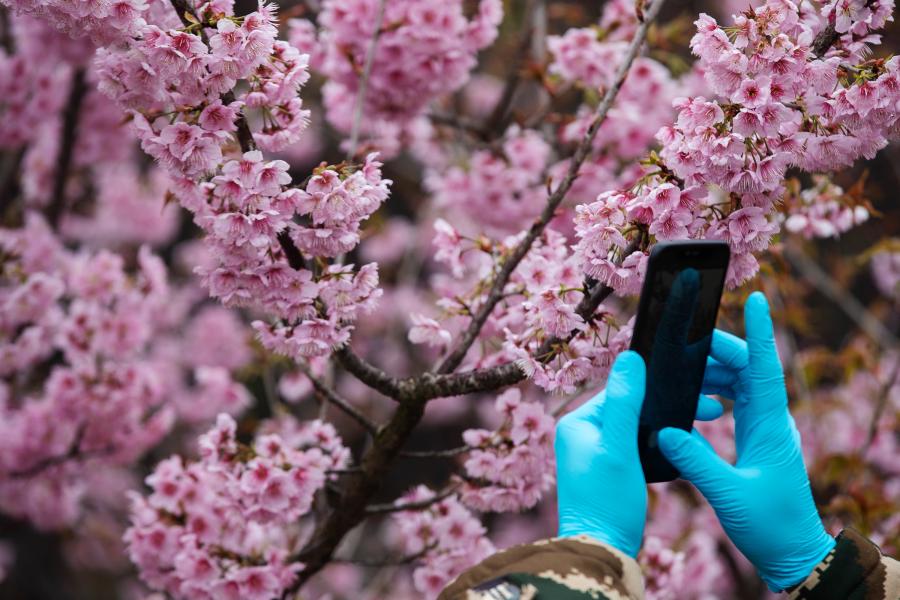 A staff takes photo of cherry blossoms at Wuhan University, March 3, 2020. (Xinhua/Fei Maohua)