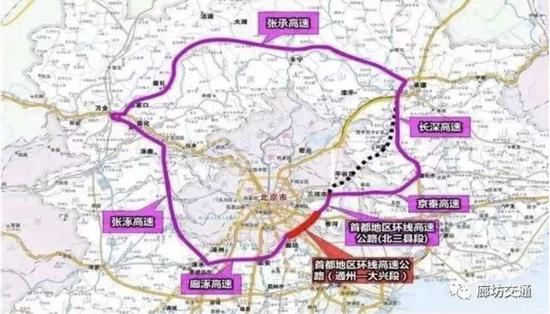 The Capital Region Ring Expressway, a 1,000-kilometer-long highway linking Beijing and its neighboring cities, will open to traffic this month, Hebnews.com reported on Friday.
Dubbed as the "seventh ring road" of Beijing, the ring-shaped highway is to further the integration of Beijing-Tianjin-Hebei, and will help improve the capital's air quality.
The road passing through Beijng's Daxing, Tongzhou, Pinggu districts links 13 major cities around the capital, including Zhangjiakou, Zhuozhou, Langfang, Chengde.
With the finish of the final piece - an expressway named G95 - linking capital's Tongzhou District and Daxing District, the ring has been completely connected.
The expressway also directly connects the new airport of Beijing, which is under construction with the capital's sub-center Tongzhou District.
It will help ease the traffic congestion of the capital's sixth ring road, which is burdened by large vehicles, as well as boost the tourism and economic growth in Beijing-Tianjin-Hebei area.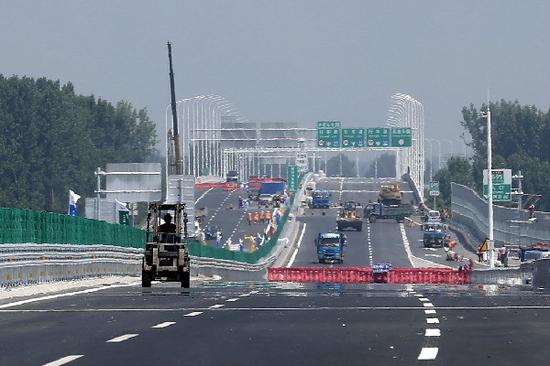 The Capital Region Ring Expressway in Beijing. (ZOU HONG/CHINA DAILY)