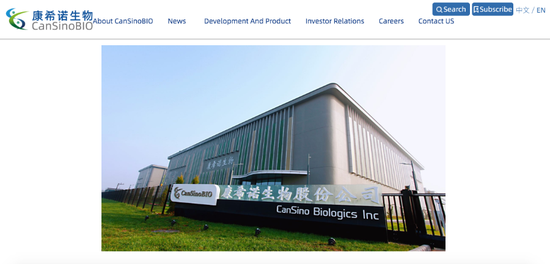 Screenshot of the official website of China's CanSino Biologics Inc (CanSinoBIO)
Special: Battle Against Novel Coronavirus
China's CanSino Biologics Inc (CanSinoBIO) has said that no serious blood clot cases were reported in the recipients of its COVID-19 vaccine Ad5-nCoV.
"No blood clot related serious adverse events have been reported in around one million vaccinations of Ad5-nCoV," CanSinoBIO said in a statement on Wednesday.
The statement came after U.S. federal health agencies on Tuesday called for a pause of the use of Johnson & Johnson's COVID-19 vaccine, which applies a similar technology to Ad5-nCoV, following some blood clots reports.
Although both vaccines developed by CanSinoBIO and Johnson & Johnson's contained another virus called adenovirus, CanSinoBIO's vaccine uses a different adenovirus from that for Johnson & Johnson's.
In mid-January, Russian pharma Petrovax said that 92.5 percent of Russian volunteers in trials of the Ad5-nCoV vaccine had shown high levels of antibodies, according to Russia's Interfax news agency.
So far, the Ad5-nCoV vaccine has been approved for emergency use in China, Hungary, Chile, Mexico and Pakistan.