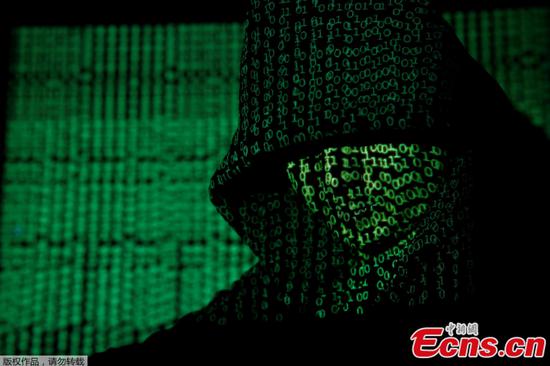 File photo/Agencies
China was the world's biggest victim of cyberattacks in 2018, according to a Chinese cybersecurity company.
Nationwide, attacks are still concentrated in areas with more developed internet economies, such as the provinces of Guangdong, Zhejiang and Jiangsu.
China suffered an average of over 800 million distributed denial of service attacks (DDoS) daily in 2018, with the peak in August when the attacks reached more than 4.9 billion a day, said Beijing Knownsec Information Technology Co. Ltd in its annual report on cybersecurity released on Monday.
DDoS is a cyberattack in which hackers disrupt internet services to deny users intended network resources.
The major targets are government websites containing a large amount of valuable data, as well as industries like finance, game and education.
"With the opening of 'Two Sessions' and Big Data Expo, the number of DDoS attacks reached a peak in May for the first half of 2018, while in the latter half of the year, when e-commerce promotions surged, the number went to the year's highest," said the report.
As e-government develops, government websites face increasing pressure of network attack, said the report, "especially during sensitive events."
The report also showed that in the past year, 97 percent of web attacks were from domestic hackers, while the other three percent were from abroad. The number of attacks on government and financial websites from abroad is much higher than other websites.
In addition, the attacks on weekends seemed to be less severe compared to weekdays, and scanning and backdoor intrusions were the major attack means in 2018.