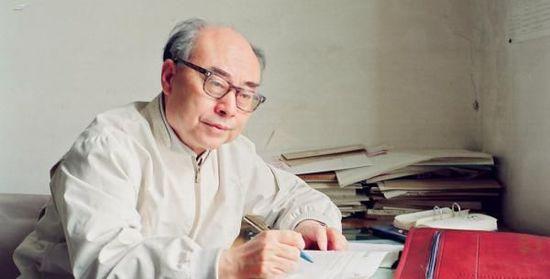 File photo of Yu Min. (Weibo account of CCTV News)
Yu Min, a nuclear physicist widely known as the father of China's hydrogen bomb, died on Wednesday at the age of 93.
Yu, together with 99 other Chinese people from different walks of life, won the honorary title of "reform pioneer" at a gathering held in Beijing on Dec 18 to celebrate the 40th anniversary of reform and opening-up.
In January 2015 Yu also won China's top science and technology accolade, with president Xi Jinping presenting his award at a high-profile ceremony honoring distinguished scientists and research achievements.
Yu, a native of Tianjin, earned his bachelor's degree in physics from Peking University in 1949 and then conducted postgraduate research at the school's physics department. He also served as a teaching assistant.
He entered the Modern Physics Institute of the Chinese Academy of Sciences and began to study atomic nuclear physics theory in 1951. To address the country's strategic needs, Yu began to conduct theoretical research on nuclear weapons in 1961.
Chinese media reported that Yu had been appointed to lead H-bomb research in 1961 by Qian Sanqiang, who was then director of the institute.
Yu's work for the following 28 years has been top secret.