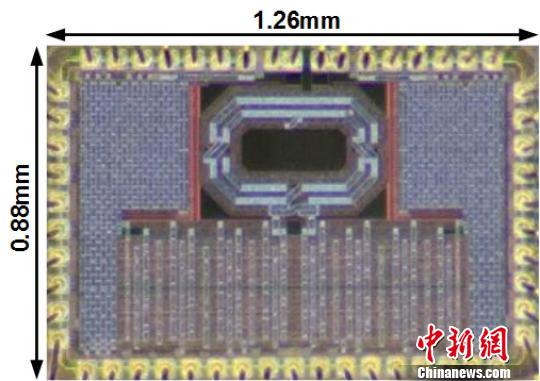 A chip for wireless integrated circuits and systems (WiCAS) is developed by Fudan University. (Photo/China News Service)
China is including domestic processors in its government procurement plans, as the nation steps up to promote the application of homegrown chips in government agencies and State-owned enterprises.
The move is likely to put pressure on United States tech giant Intel Corp, whose chips are now widely used in China's server market, experts said on Wednesday.
According to a proposal published on the official website of the Central Government Procurement Center, servers powered by domestic central processing units, including Loongson, ShenWei and Phytium, are included in China's government procurement plan for 2018 to 2019.
This is the first time that homegrown chips are included in such a proposal, underlying China's determination to promote the application of domestic processors, which are making steady progress in performance. State-owned enterprises and government agencies are important buyers of information technology equipment in China.
Loongson is the brand name for China's first self-developed, general-purpose microprocessor. Shenwei are homegrown CPUs that power the world's fastest supercomputer, the Sunway TaihuLight supercomputer. Phytium CPUs are developed by the National University of Defense Technology, a top military academy in China.
The proposal is open for public feedback.