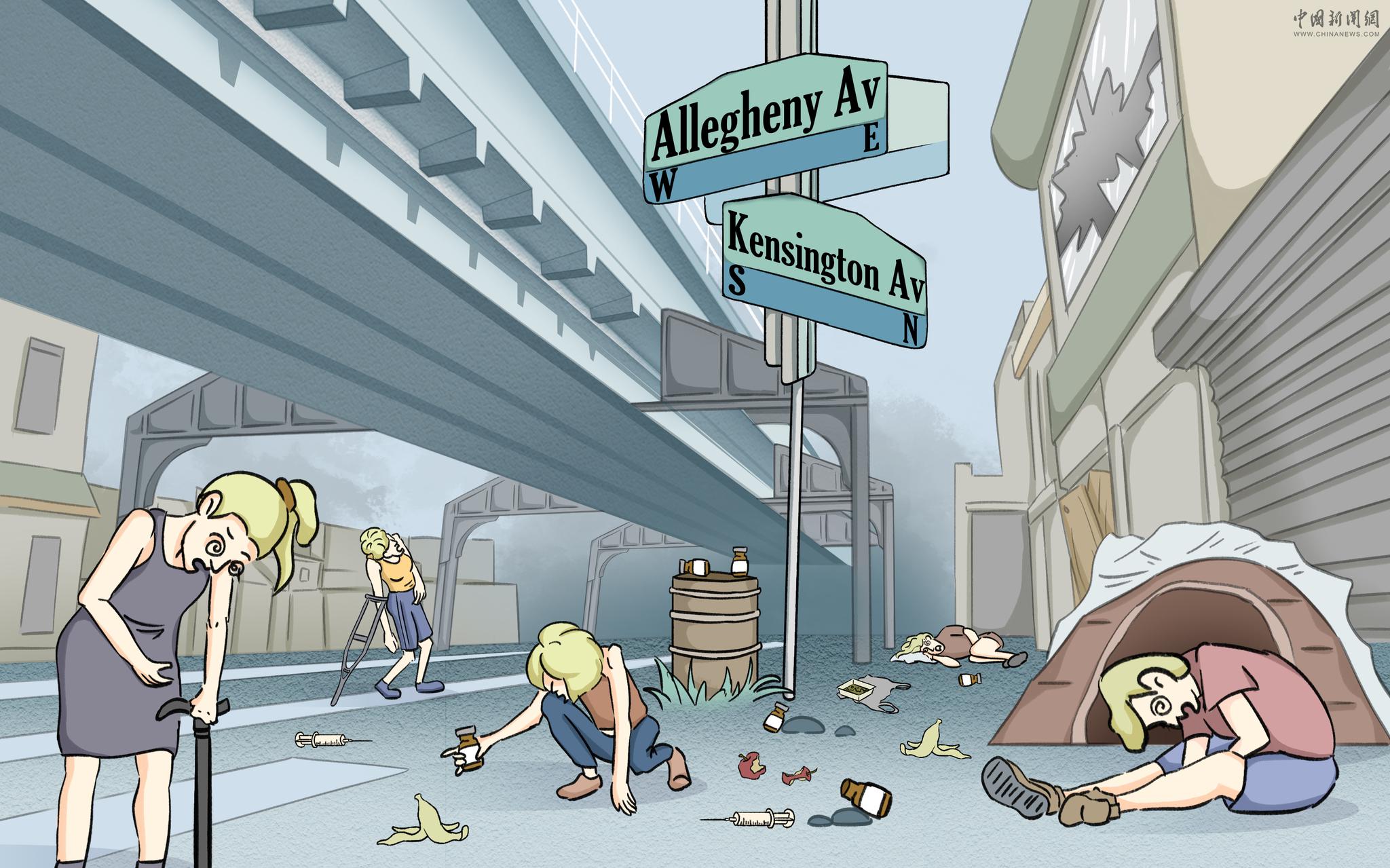 Drugs have become the biggest public health problem in the United States.
Zombie-like drug addicts and homeless people with no clothes on gather in the streets, garbage and excrement piling up... This is the current situation on Kensington Avenue in Philadelphia, Pennsylvania, United States. A drug called Xylazine or Tranq is flooding the U.S. drug market, and drug-infested Kensington Street has become a festering "zombie field". In June 2023, the Philadelphia Department of Public Health released a report stating that more than 90 percent of the city's lab-tested dope samples were positive for xylazine. The drug, known as the "zombie drug," can cause symptoms such as breathing difficulties, loss of consciousness, and skin ulceration.
According to a report of the United Nations, the U.S. is the world's largest consumer of drugs and about 60 percent of the world's production of drugs imported into the United States. In 2022, a record number of about 109,600 people in the U.S. died from drug-involved overdose. Currently, drug abuse in the U.S. is trending towards a younger age group. Moreover, many "addicts" often combine multiple drugs to enhance their effects, significantly increasing the death rate.
Kensington Avenue in Philadelphia serves as a microcosm of the proliferation of drugs in American society. Drug abuse and psychotropic substance abuse have deep social roots. However, the American society has paid far less attention to these issues, and the measures taken by the government have had little effect. Other social problems caused by drugs, such as theft and robbery, strained medical resources, and the increased spread of blood-borne infectious diseases, all serve as warnings to the U.S. government that the infections and complications resulting from these "festering scars" could eventually destroy the entire American society.