Beijing condemned U.S. Secretary of State Mike Pompeo's recent comments over China's Xinjiang Uygur Autonomous Region on Tuesday.
"Pompeo was repeating old narratives to accuse China," Chinese Foreign Ministry spokesman Geng Shuang said at a regular press briefing. "We strongly oppose Pompeo's groundless accusation and have lodged stern representations with the U.S."
Pompeo criticized the vocational education and training program in Xinjiang on Twitter on Saturday.
"The vocational education and training centers are set up to help those brainwashed by extremist ideologies," Geng said, noting that China released a white paper on vocational education and training in Xinjiang recently.
Xinjiang affairs are purely China's domestic issues and foreign countries have no right to interfere, he stressed.
"The situation in Xinjiang is stable. No terrorist attack has happened over the past three years," the spokesman said.
Measures taken by the Chinese government to fight terrorism and maintain stability enjoy extensive support among people of all ethnic groups in Xinjiang, Geng added.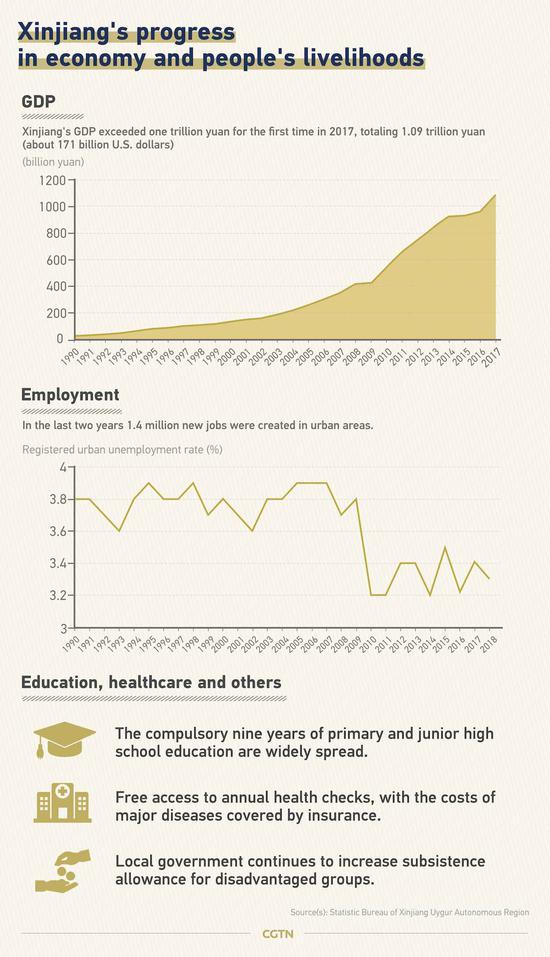 Recenty, envoys to China from seven countries including Laos, Cambodia, the Philippines, Nepal, Sri Lanka, Bahrain and Nigeria visited a vocational education and training center in Xinjiang, he said. They spoke highly of what the Chinese government has been doing to fight and prevent terrorism in accordance with law, he told reporters.
China urges "certain people in the U.S." to abandon the Cold War mindset and stop interfering in its internal affairs, Geng stressed.