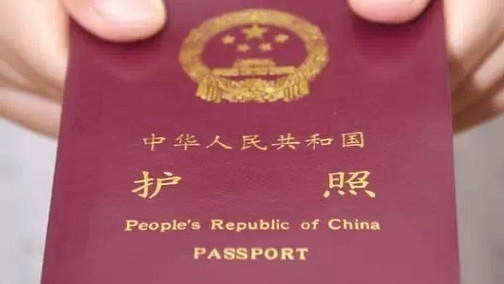 File photo/CGTN
According to the Chinese Foreign Ministry, overseas Chinese passport policy will be significantly amended from January 1, 2019, in order to better meet the needs of passport applications for overseas Chinese. 
1. Expand the acceptance scope of passport applications
The current situation requires overseas Chinese to stay in foreign countries for a long time if they want to get new passports. However, after the new changes, overseas Chinese will no longer be required to settle abroad if they renew the passport, which means that in addition to the circumstances that can't be issued by laws and regulations including Chinese citizens' short-period travel abroad or the expiration of the passport, overseas Chinese could renew passports without staying abroad for a long period.  
2. Loose the application material requirements 
Drawing on the common international practice, the new application policy introduces the declaration system for the nationality status of passport applicants, which means that applicants now could make a statement of their own national status personally and take responsibility for the contents of the statements instead of going to the organizations to issue statements. 
In addition, the preparations for passport applications would be easier for the applicants. Apart from the local valid residence permits or visas, people could choose to provide local medical cards, social security cards, bank statements, and the water and electricity bills to prove that the applicants could apply for the passport abroad. Any of these proofs could be valid for the application. 
3. The changes for minors
There are two main changes for minors to apply for passports. First, when minors apply for passports or travel permits, only one legal guardian is needed to come forward and agree on the application. 
Second is to carry out the new global unified standards for minors to apply for travel permits. In addition to the first principle that requires the children to apply for passports at the Chinese consulate of their birthplaces, now minors could apply for passports at any Chinese embassies and consulates abroad or Hong Kong and Macao Offices. If there are no exceptional circumstances, the authorities concerned could issue certificates within four working days after the acceptance of the requirements. 
In addition, the online passport application booking system for overseas Chinese has been upgraded including application tracking and system evaluation functions. People could search on: https://ppt.mfa.gov.cn to check for further information.
Because of the reform and opening-up policy, China has witnessed unprecedented developments in many fields – and China's tourism is no exception. The new passport policy is to keep up with the pace of the times and better serve the overseas Chinese.