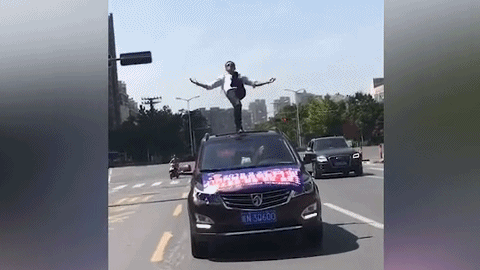 A man in Lu'an, Anhui Province, has been fined after performing dangerous stunts on a moving car on September 23, traffic police announced on Monday.
Police received a report at 2:56pm that a man was standing on one leg on top of a moving car while stooping down and bending backward.
They said the man, surnamed Shu, had been asked by a local media company to perform the balancing act.
Shu was fined 50 yuan (US$7.3) while the driver, surnamed Cheng, was fined 200 yuan and had two points deducted from his license.