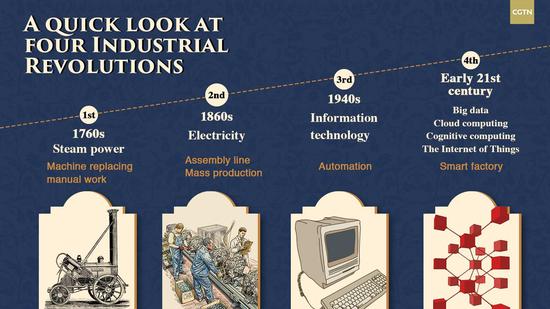 Special: Xi Visits Five Arab and African Countries, Attends BRICS Summit
The Fourth Industrial Revolution offers Africa opportunities to accelerate economic transformation into higher rates of productivity and growth, a recent report claimed. To achieve this goal, "science and technology have to be at the driving seat for Africa to achieve accelerated social and economic development," said scientists at the Next Einstein Forum (NEF) global gathering 2018 in the Rwandan capital Kigali.
Built on the Third Industrial Revolution, the Fourth features a fusion of technologies from digital, physical and biological fields, and "will fundamentally alter the way we live, work, and relate to each other," said Klaus Schwab, founder and executive chairman of the World Economic Forum.
Africa turning to digital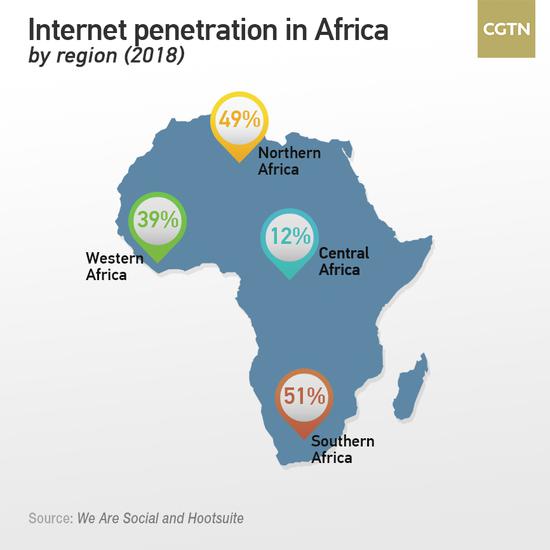 Things are changing in Africa, though it is still "at an early stage of industrialization," said Wang Jianming, deputy director of the African Office of the Global Energy Interconnection Development and Cooperation Organization.
According to the "Digital 2018" report released by We Are Social and Hootsuite, Africa saw its fastest growth rates in Internet penetration in 2018, with the number of Internet users increasing over 20 percent compared to 2017.
In many African countries, such as South Africa and Nigeria, the network coverage is over 50 percent, and that of Kenya even reaches 70 percent, according to Xinhua News Agency.
People in the world's second largest continent enjoy the convenience brought by the Internet. They go shopping online, order takeouts, and call for car hailing services… just like the rest of the world.
The increase of Internet users has been "driven by more affordable smartphones and mobile data plans," according to the report.
China's role in promoting Africa's digital transformation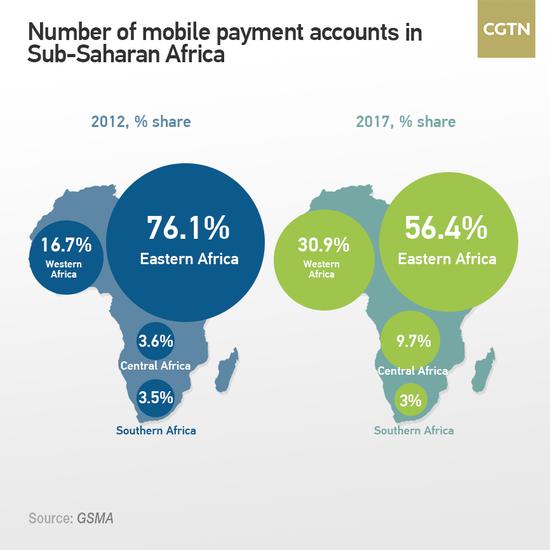 Dual SIM slots, batteries with long stand-by times, large memory capacities and outstanding cameras are all features that have made Chinese smartphones a huge success in the African market.
According to the report for Africa smartphone market in Q1, 2018, from Canalys, a global technology market analyst firm, Chinese mobile phone brands occupy four places among the top five vendors. Though Samsung Mobile sits at the top in the African market, Chinese mobile phone manufacturer Transsion's sub-brands – Tecno, Itel and Infinix – collectively dominate the African smartphone market with a 38 percent share, said the report.
Telecom giant Huawei, trailing in fourth place, launched its new smartphone Y5 Prime 2018 in Kenya on July 12.
"A full understanding of the local market is the key to success," said Arif Chowdhury, co-founder of Transsion, "together with our technicians, I have been to Africa over 100 times to get to know the specific needs of local people."
This emerging phone market opened the doors for Internet companies. A project set by China and Africa to build an Africa information highway is helping to fill this gap.
The project is expected to lay 150,000 kilometers of optical cables, covering 48 African countries and passing through nearly 100 large- and medium-sized cities. After completion, Africa will have a high-speed broadband backbone network covering the entire continent, and on this basis, regional network, urban network and wireless network construction can be carried out.
The project "will improve the connectivity among African countries and provide more African countries access to high-quality Internet, lifting Africa as a more important part in the international information network," said Debretsion Gebremichael, Ethiopian Minister of Communication and Information Technology. "Promote industrialization through informatization."
Affordable smartphones have become the main channel for African people to access the Internet, which has provided the ground for mobile payments to flourish in Africa in recent years.
According to "2017 State of the Industry Report on Mobile Money" by GSMA, two thirds of adults in Eastern Africa often use mobile payment. The number of mobile payment accounts in Sub-Saharan Africa reached 338 million last December, an 18.4 percent increase from 2016.
Cashless settlements help African people get rid of long-time queuing or charges taken by the bank. The number of people who have mobile payment accounts is triple the number of those who have bank accounts in Africa.
The continent also established cooperation with China in promoting mobile payments.
Ant Financial Services Group's Alipay entered 10,000 stores in South Africa last August, announced the company, which brings convenience for both local residents and visitors. The Standard Bank of South Africa Limited partnered with Tencent Holdings' WeChat Pay, making WeChat Wallet available for users in South African to manage payments. Most recently, the bank signed a Memorandum of Understanding with China's largest payment provider UnionPay on Tuesday, to accelerate the usage of UnionPay's cards in Africa, a step to further promote mobile payments and China-Africa economic and trade exchanges.
Besides digital fields, China and Africa also have established cooperation in multiple realms, such as medicine, environment, and so forth. To know more about their ongoing cooperation, please follow CGTN's "Industry 4.0 in BRICS" series.