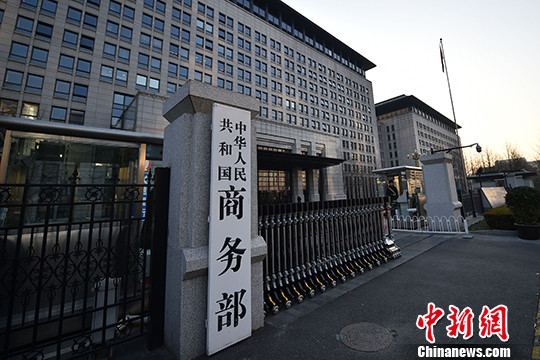 The main entrance gate of China's Ministry of Commerce in Beijing. (Flie photo: China News Service/Jin Shuo)
China's Ministry of Commerce will impose anti-dumping measures on imported styrene from three sources including the U.S., South Korea and the Taiwan region, starting from Saturday.
According to the ministry's statement published on Friday, the anti-dumping duties are levied at rates ranging from 3.8 to 55.7 percent for a period of five years.
The ministry launched an investigation into the case back in June 2017 after receiving complaints from the styrene industry on the Chinese mainland.
Styrene is widely used to make polystyrene, which in turn is used to make plastics and foam containers.