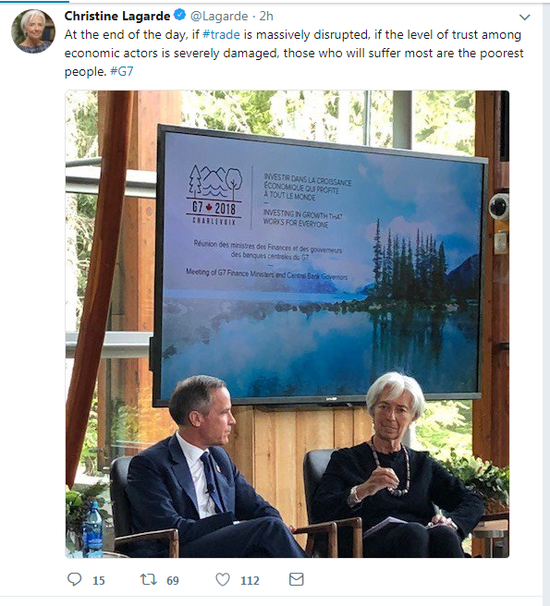 The official Twitter page of IMF Managing Director Christine Lagarde.
IMF said there's no winners in a statement issued on Thursday in response to the U.S. decision to impose metal tariffs on imports from allies in Europe and North America.
"Everybody loses in a protracted trade war, we encourage countries to work constructively together to reduce trade barriers and to resolve trade disagreements without resort to exceptional measures," said the statement.
"It is unfortunate that trade tensions are rising at a moment where the global recovery is being supported by trade. For the first time in a long time, trade is growing faster than global GDP, and spreading recovery around the world. Because of trade and innovation, billions of people today enjoy longer, healthier, and more prosperous lives."
In addition, IMF Managing Director Christine Lagarde,tweeted the following comment from the G7 Symposium in Whistler, Canada: "At the end of the day, if #trade is massively disrupted, if the level of trust among economic actors is severely damaged, those who will suffer most are the poorest people #G7."