Burkina Faso has cut "diplomatic ties" with Taiwan, Burkinabe Foreign Minister Alpha Barry said on Thursday in Ouagadougou, adding that its embassy in Taiwan will be closed.
"This decision is guided by the firm desire of the government of Burkina Faso to defend the interests of Burkina Faso and its people in the concert of nations," the Foreign Ministry of the West African nation said in a statement.
Chinese Foreign Ministry spokesman Lu Kang said on Thursday night that China "appreciates" Burkina Faso's decision to sever "diplomatic relations" with Taiwan, stressing that the one-China principle has become a common consensus in the international community.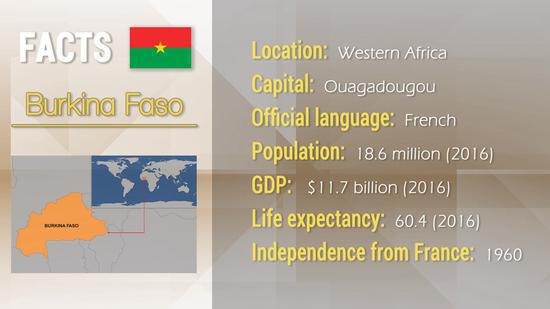 "According to Resolution 2758 passed at the 26th session of the United Nations General Assembly in October 1971, the government of the People's Republic of China is the sole legal government representing the whole of China," Lu noted.
The one-China principle is the prerequisite and political foundation for China and other countries to engage in friendly cooperation, he added.
'Unstoppable trend'
Burkina Faso is among a number of countries that have cut ties with Taiwan in recent years. They include Gambia, Sao Tome and Principe, Panama and the Dominican Republic, all of which have established diplomatic ties with China.
Only 18 countries still have "diplomatic relations" with Taiwan, including just one in Africa (Swaziland).
Joseph Wu, the Taiwan official in charge of "foreign affairs," tendered his resignation on Thursday after Burkina Faso's announcement.
"In recent years, Gambia and Sao Tome and Principe have normalized their relations with China and returned to the 'big family' of China-Africa friendly cooperation," Lu said, hailing it a proof that the one-China principle is now an "unstoppable trend."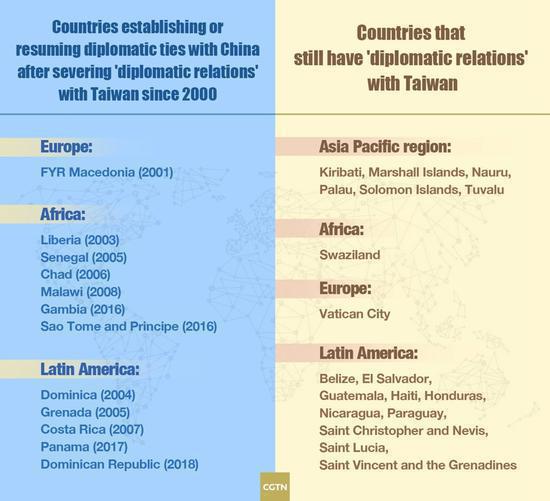 China welcomes Burkina Faso to join the "big family" of China-Africa friendly cooperation at an early date on the basis of the principle, the spokesman said.
Beijing will host the Forum on China-Africa Cooperation in September.