Special: Xi visits four countries, attends G20 Summit
It's well-known that Madrid and Barcelona are world-class cities at the cutting edge of art, food and nightlife. With so many enchanting cities and towns, you could spend weeks in this passionate country. But sometimes planning a trip can be overwhelming. To that end, CGTN has selected five must-do experiences for you to weigh your options and fall in love in this passionate country.
Madrid: Feel the best nightlife
Walking around Madrid would be a fabulous opportunity to embrace yourselves into the atmosphere of art and culture the Spanish capital can offer. From medieval mansions and royal palaces to the fantastic contemporary architecture, Madrid provides a glorious backdrop to city life.
Madrid's Royal Palace, an iconic tourist attraction in the city, was built in the 18th century and it takes visitors on a journey through the history of Spain. Although it's now no longer the royal family's home in Spain, it continues to be their official residence. Visitors could get audio guides at the ticket center in a bid to better learn the history of Spain's royal family.
In addition to its great art scene, Madrid's nightlife is legendary. This city might have more bars than any other city on the earth. With options to choose from a variety of cocktail bars and nightclubs - where snacks come free with a glass of beer or sherry wine, in some bars - you're bound to have some sleepless nights.
In downtown Madrid, you may easily see many Chinese restaurants. Try ending the perfect night with a beer at Hero Hot-Pot, one of the most popular and authentic Chinese hot-pot brands from southwestern Chongqing Municipality.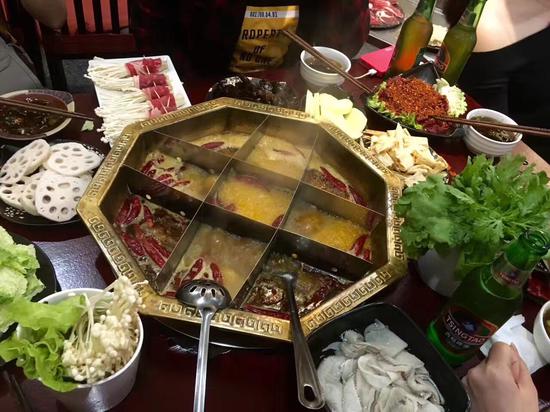 Hero Hot-Pot, most popular and authentic Chinese Chongqing hot-pot in Madrid. (CGTN Photo)
As the capital of Spain, Madrid has an excellent public transportation system that connects virtually all the destinations for any visitor, including the airport. In addition, taxis are abundant and offer a reliable and relatively inexpensive way for travelers to get around.
Barcelona: Explore architect Gaudí's masterpieces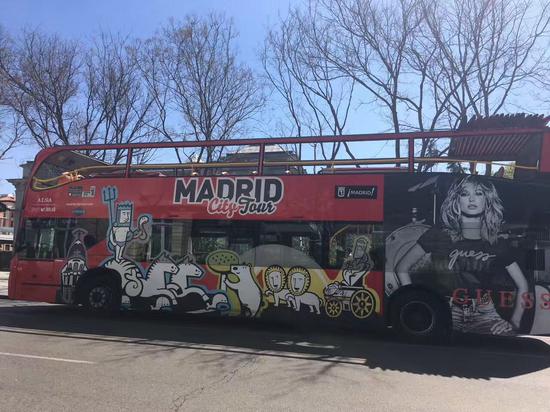 A Madrid city tour bus. (CGTN Photo)
Barcelona is an enchanting coastal city with endless culture, fabled architecture and a world-class drinking and dining scene. There are many tourist attractions in Barcelona, and the most popular one is Sagrada Família.
Sagrada Família in Barcelona has gained its worldwide fame as an architectural treasure. It's the dreamlike masterpiece of the Catalan architect Antoni Gaudí and has drawn millions of travelers every year though it's still under construction. In 2005, it was listed as the World Heritage by UNESCO.
The best time to visit Sagrada Família is in the early morning or late evenings as the sun shines brightly through the stained-glass windows on the walls, making the church reflected with many colors. Also, during these times, you might have less wait as there are not so crowded with travelers.
Tips: Remember to book a ticket in advance so that you could get inside look at the vaults and rainbow stained glass.
After visiting the Segrade Famillia, you could head over to the nearby Casa Milà by a 20-minute walk. Commonly known as La Pedrera, Casa Mila is another masterpiece of Gaudi and also belongs to the UNESCO World Heritage site. This cave-like appearance of the building has made it one of the ideal places to take photos.