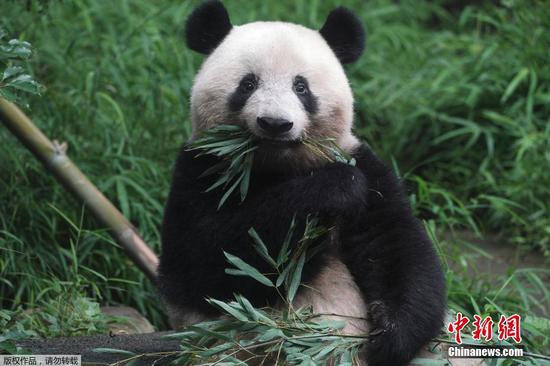 The giant panda Xiang Xiang lives in Tokyo's Ueno Zoological Gardens. (File photo/Agencies)
(ECNS) -- The giant panda Xiang Xiang will leave Tokyo's Ueno Zoological Gardens and return to China on Feb. 21, Kyodo News reported on Monday.
Xiang Xiang was born in June 2017 to Shin Shin and Ri Ri who came to the zoo from China in February 2011.
It is the first panda cub born in the zoo over the past 29 years.
Debuting six months later, Xiang Xiang soon became popular among visitors.
On June 12, 2022, Xiang Xiang's fifth birthday, visitors had to wait four hours to meet the panda because of the giant crowds.
According to an agreement between China and Japan, Xiang Xiang would have moved to China when 24 months old, but since many Japanese hoped it could stay in the country a little longer, the zoo decided to ship it off at the end of 2020.
Affected by the Covid-19 pandemic, the deadline was postponed.
Xiang Xiang's mother Shin Shin gave birth to a cub in 2012, which died six days later.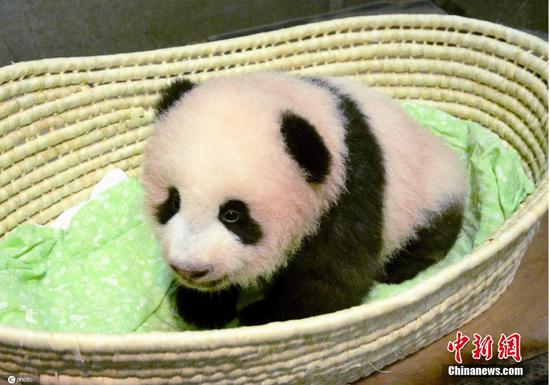 The giant panda Xiang Xiang was less than one year old at Tokyo's Ueno Zoological Gardens. (File photo/ICphoto)