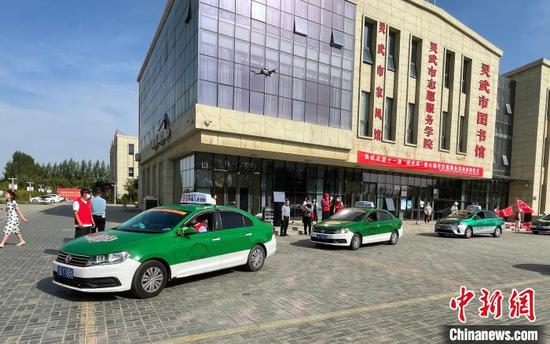 Photo shows the taxi delivering examinees for free in Yinchuan, Ningxia Hui Autonomous Region. (Photo/China News Service)
(ECNS) -- Braille examination paper for blind students have been prepared in the 2022 national college entrance exam which began on Tuesday.
A student in Xiji County, Ningxia Hui Autonomous Region, will take part in the exam using braille examination paper at an examination room specialized for blind students.
A blind student in Hebei Province and two in Tibet Autonomous Region will also enjoy the same convenience in the exam, a fair competition as required by the Ministry of Education.
In addition, for other visually impaired candidates, a series of measures have been adopted, such as examination papers with large characters, exemptions from the listening test, and entering the examination room before others. All these measures will enable them to take part in the exam conveniently.
China has been providing braille examination paper for blind candidates for eight years in a row since 2014.