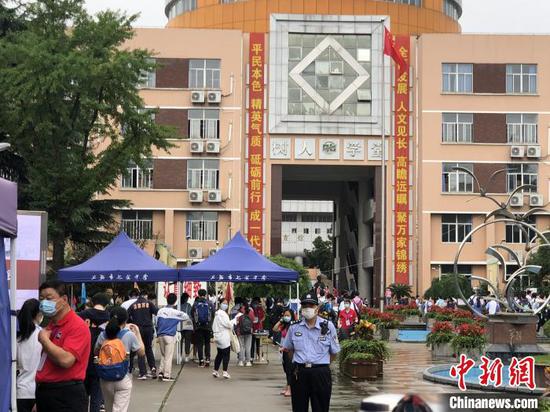 Photo shows a high school in Shanghai. (Photo/China News Service)
(ECNS) -- Shanghai has postponed the 2022 college entrance examination one month from June 7-9 to July 7-9 due to the COVID-19 epidemic, said Chen Qun, vice mayor of the city, at a press conference held on Saturday.
The postponement was approved by the Ministry of Education of China, said Chen.
Meanwhile, General Senior Secondary School Academic Proficiency Examination and high school entrance exam also have been deferred accordingly.
Shanghai is experiencing a COVID-19 resurgence and has reported 55,384 infections as of Friday since February 26, 2022.