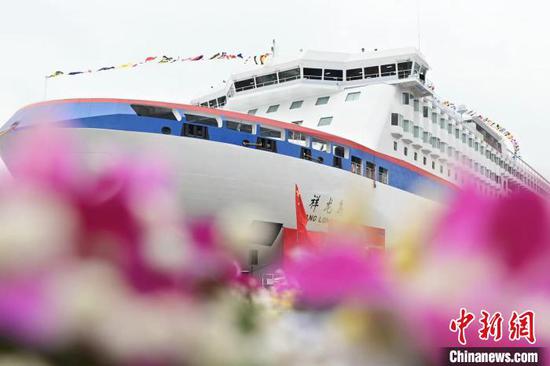 Luxury "ro-ro" passenger ship Xianglongdao. (Photo/China News Service)
(ECNS) -- A luxury "ro-ro" passenger ship was delivered in Nansha District of Guangzhou City, South China's Guangdong Province on Tuesday.
It was named Xianglongdao the same day.
The "ro-ro" passenger ship is 208 meters long and 28.6 meters wide, with a maximum speed of 23 knots.
It is the most intelligent ro-ro passenger ship in China, featuring high speed and energy conservation.
It can accommodate a total of 1,375 passengers and has 2,800 meters of lanes that can facilitate 500 parked trucks.
It is equipped with a semi-open barbecue platform for 340 people, a KTV room for 10 people, a chess room, a cinema, a supermarket of 120 square meters, a gym and other facilities.
Xianglongdao is a sister ship of "Jilongdao", which was put into use in September 2021.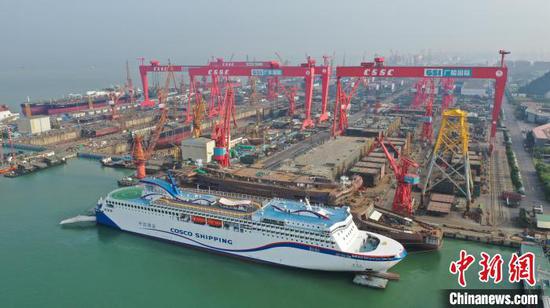 Luxury "ro-ro" passenger ship Xianglongdao. (Photo/China News Service)