Special: Commentary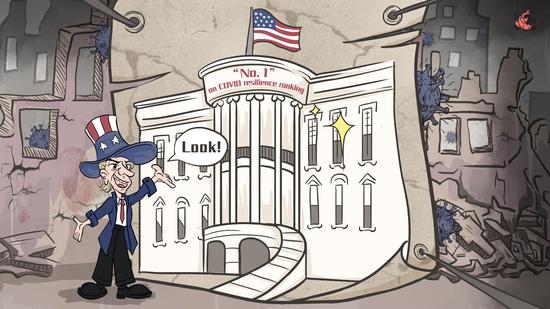 (ECNS)--The United States shattered a single-day record with over 1 million COVID-19 cases on Monday. More than 103,000 people are currently hospitalized with COVID-19 in the United States, the first time the total has reached six figures in nearly four months.
As the pandemic keeps deteriorating, those politicians, instead of stepping up their efforts to battle the coronavirus, have been obsessed with politicizing relevant issues and scapegoating others. The U.S. government's selfishness, short-sightedness, incapacity and irresponsibility have all been exposed in its disappointing handling of the pandemic.
Even though it enjoys the greatest economic and technological strengths and the most abundant medical resources in the world, the United States remains the country worst hit by the pandemic, with the world's most cases and deaths.