(ECNS) -- China Manned Space Engineering Office (CMSEO) is soliciting research programs to be carried into space by the Tianzhou spacecraft, a first in China's manned space mission history.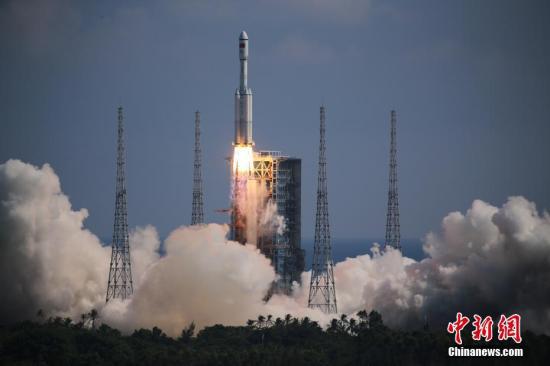 The Long March-7 Y4 rocket is launched carrying Tianzhou-3 cargo craft at Wenchang Spacecraft Launch Site on Sep. 20. (Photo: China News Service/Hu Xujie)
The solicitation aims to collect scientific and technological tests and applications based on the Tianzhou cargo spacecraft platform.
Government agencies, scientific research institutes, educational institutions and companies that operate qualified programs can apply.
The public solicitation aims to further utilize the comprehensive benefits of manned space projects and promote research in space technological innovation and the cultivation of high-tech talents.
The application deadline is Jan. 15, 2022.
CMSEO has been working with United Nations Office for Outer Space Affairs to provide opportunities for global application tests based on China Space Station, especially developing countries, covering areas including life science, biotechnology, astronomy, microgravity fluid and microgravity combustion.