(ECNS) -- Metro Line 20, the first fully automatic subway line in Shenzhen, Guangdong Province, has entered trial operation, according to Shenzhen Metro.
With no driver required, Metro Line 20 is capable of completing autonomous operation, according to Shenzhen Metro staff. In addition, the train is also equipped with security functions including obstacle detection, train-collision avoidance and derailment detection.
Passengers can choose to enter and exit the subway station via Face ID, with virtual customer-service AI and new 3D deep vision traffic detection technology providing customer convenience.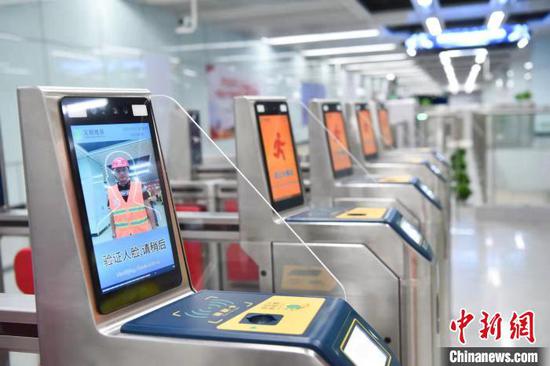 Face ID technology is adopted by Metro Line 20. (Photo provided by Shenzhen Metro)
Besides, the intelligent evacuation instruction system will be initiated once there is any kind of emergency, including fire.
Metro Line 20 is scheduled to open to the public at the end of 2021.