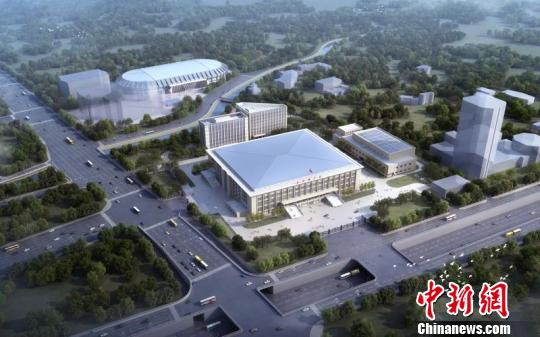 Aerial view of the Capital Gymnasium in Beijing. (China News Service)
Special: Battle Against Novel Coronavirus
(ECNS) -- Five venues for the Beijing 2022 Winter Olympic Games resumed construction on Feb. 21, following the novel coronavirus outbreak that hit China in January.
The five projects include the Capital Gymnasium, the Capital Skating Center, and the Capital Gymnasium Hotel.
Strict measures will be taken across all construction sites to ensure worker safety.
The Capital Gymnasium, after renovation and expansion, will reach 140,254 square meters and accommodate five venues, including one serving short-track speed and figure skating. The Capital Skating Center will serve as a training facility for hockey games, and the Capital Gymnasium Hotel will serve as athlete apartments.
With the outbreak suspending some construction, China continues to make steady progress preparing for the Games, as acknowledged by IOC Vice-president Juan Antonio Samaranch during a video conference call with organizers on Feb. 17.