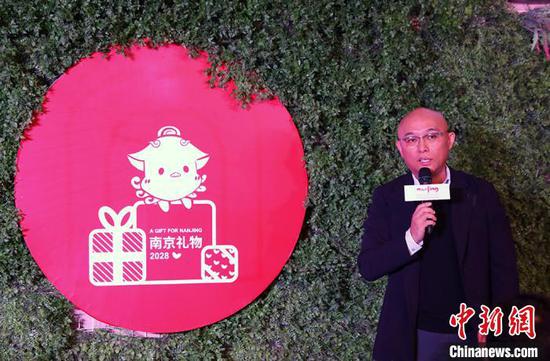 A Chinese host speaks at a news conference for the event of "Gift for Nanjing." (Photo/China News Service)
(ECNS) -- Nanjing, an ancient city in East China's Jiangsu Province, is looking for 100 gifts with historic marks to celebrate its 2,500 anniversary in 2028.
Nanjing Jinling Cultural Development and Protection Foundation said it would solicit 10 gifts each year starting from 2019 to 2028.
The gift can be an art work, a building, a project result, a dish, a book, a title, or an activity.
The 2019 submission will last from December 5 to December 20.