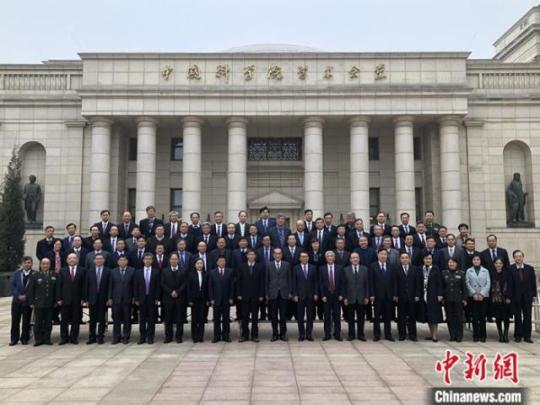 The Chinese Academy of Sciences adds 64 Chinese nationals and 20 foreign experts to its academician echelon on Friday. (Photo/China News Service)
(ECNS) - Chinese Academy of Sciences (CAS), the highest rated academic institution and R&D center in China, has announced the addition of 64 domestic and 20 foreign academicians from 12 countries.
The 20 foreign academicians include eight from the United States, two from France and one each from Australia, Austria, Pakistan, Russia, Kazakhstan, the Netherlands, Canada, Sweden, Italy and the United Kingdom.
It was a first for academicians from Kazakhstan and Italy. In addition, five scholars hail from countries along the Belt and Road initiative.
Foreign academicians include three Nobel laureates - Bernard Lucas Feringa, 2016 Nobel Prize in Chemistry, Gérard Albert Mourou, Nobel Prize in Physics in 2018 and Karl Barry Sharpless, Nobel Prize for Chemistry in 2001.
The newly appointed Chinese academicians include 10 specialized in chemistry, 11 in mathematics and physics, 10 in life and medical sciences, 11 in Earth sciences, seven in information technology and 15 in other technological sciences.
They include six women and have an average age of 55.7, with the youngest at 42 and the oldest 67.
Using "a special recommendation and review" mechanism during selection, CAS prioritized recognizing experts working in national defense and security. The institute also extended support to scholars working in emerging and cross-discipline subjects.
Chinese Academy of Engineering (CAE) elected 75 Chinese academicians and 29 foreign academicians on the same day.